Quake II (1997) - QUAKE II RTX v.1.5.0 - Game demo - Download
Demo version of Quake II (1997) , a(n) action game, QUAKE II RTX v.1.5.0, for PCs and laptops with Windows systems. Free and legal download. Enjoy!
file typeGame demo
file size1006.8 MB
downloads1724
(last 7 days)9
last updateWednesday, July 7, 2021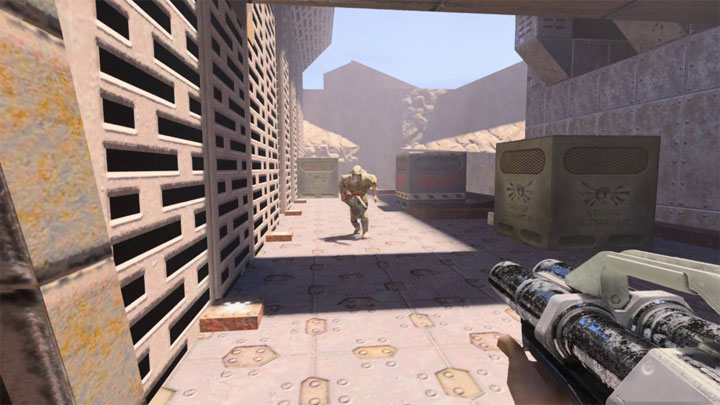 This is a demo for QUAKE II RTX, a remastered version of classic FPS. It can be player on both Nvidia and AMD cards. It offers 3 campaign levels, but can also be use to upgrade the entire game if you own it.
Description:
Experience realistic reflections, refraction, shadows, and global illumination while you fight your way through the hostile Strogg civilization in the first three levels of the original game. Only then will the fate of humanity be known. Quake II with RTX—It's On. This demo includes the first three single-player levels of the PC gaming classic. Owners of the original can patch their copy and enjoy the entire game, including multiplayer modes fully path traced.
Check out Quake II RTX and how it applies an advanced form of ray tracing known as path tracing. Get ready to experience 1997's Quake II like never before. This is possible thanks to Nvidia's VKRay, an extension that allows developers using the Vulkan API to add ray-traced effects to their games.
Last update: Wednesday, July 7, 2021
Genre: Action
File size: 1006.8 MB
see more
Popular files for Quake II (1997)