Pathfinder: Wrath of the Righteous - Storied Heroes - Portrait Pack v.0.9a - Game mod - Download
The file Storied Heroes - Portrait Pack v.0.9a is a modification for Pathfinder: Wrath of the Righteous, a(n) rpg game. Download for free.
file typeGame mod
file size388.6 MB
downloads2407
(last 7 days)293
last updateMonday, September 20, 2021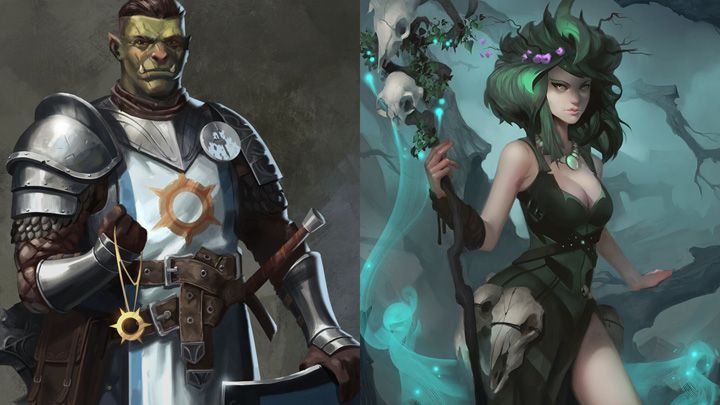 Storied Heroes - Portrait Pack is a mod for Pathfinder: Wrath of The Righteous, created by Steel.
Description (in author's own words):
A huge collection of three hundred-plus portraits. NSFW.
This is the only portrait pack you'll need; a mega-assortment of 367 trans/non-binary/female/male characters with an emphasis on sexual fantasy. Although designed for high-contrast, high-impact images that match the default style, you'll also find plenty of impractical boob-plate and heroes wielding anime-sized weapons far larger than they are.
Due to Wrath of the Righteous' focus on being an epic-level campaign, the portraits contained here always lean to being over-the-top as opposed to regular folks and low-level adventurers. Expect a half-dozen bearded dwarf kings, a hundred pairs of glowing eyes or swords wreathed in arcane light, and precisely zero portraits that would work for a grizzled-farmer turned reluctant-sellsword type character. Characters range from divinely heroic to cruel and twisted. Because some of the portraits are included with the mythic path system in mind, this collection does include some slight spoilers.
To install:
Extract to "Portraits" folder locarted where the game is installed.
Last update: Monday, September 20, 2021
Genre: RPG
File size: 388.6 MB
see more
Popular files for Pathfinder: Wrath of the Righteous