Command & Conquer: Tiberian Sun - Tiberium Resurrection v.5.2 - Full game - Download
Download for free and play full version of Command & Conquer: Tiberian Sun , a(n) strategy game, Tiberium Resurrection v.5.2 , for PCs and laptops with Windows systems. Free and legal download. Enjoy!
file typeFull version
file size562.1 MB
downloads2597
(last 7 days)65
last updateTuesday, September 6, 2022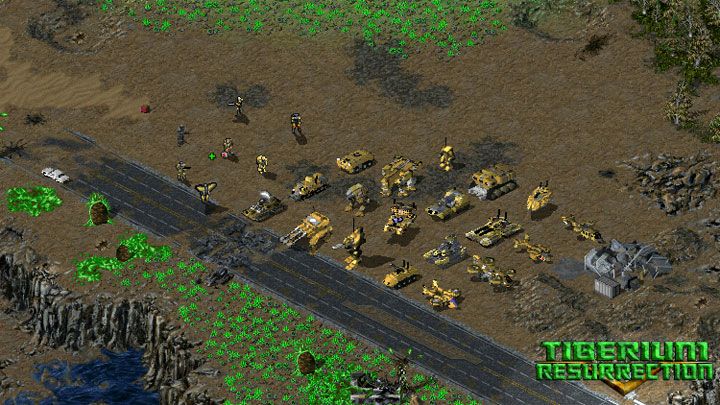 Tiberium Resurrection is a mod for Command & Conquer: Tibarian Sun, created by Lucas-SK. It's a standalone release (essentially a free game) because it doesn't require you to own. Tibarian Sun.
DescriptionL:
Tiberium Resurrection is a Tiberian Sun mod that seeks to expand and enhance on the original game in every way, while staying true to the style and lore of the base game. This includes a brand new campaign exploring both side's fight for control of the Forgotten after Tratos' assassination. To tell this story, TR employs all original cutscenes, pixel art and voice lines for a truly immersive experience. When you're done with the campaign, jump into skirmish or multiplayer and enjoy the full arsenal of our new units, as well as improved game balance. TR also features both updated versions of original Westwood maps, as well as brand new ones, made with a widened array of mapping assets. We hope to see you both in-game and on our discord server!
Last update: Tuesday, September 6, 2022
Genre: Strategy
File size: 562.1 MB
Files for Command & Conquer: Tiberian Sun