Pathfinder: Wrath of the Righteous - WorldCrawl - Core v.0.501 - Game mod - Download
The file WorldCrawl - Core v.0.501 is a modification for Pathfinder: Wrath of the Righteous, a(n) rpg game. Download for free.
file typeGame mod
file size529.6 KB
downloads80
(last 7 days)10
last updateThursday, January 13, 2022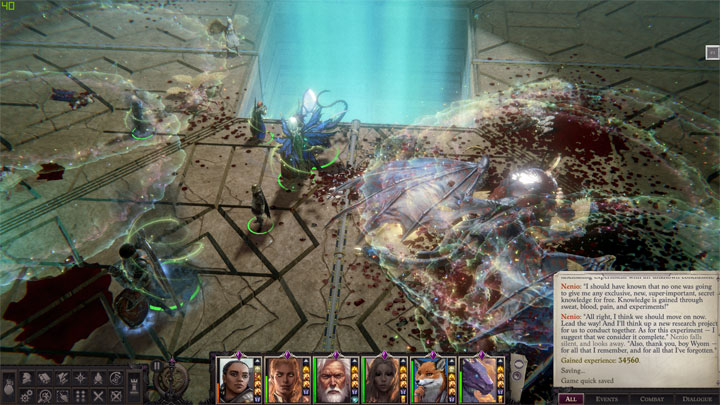 WorldCrawl - Core is a mod for Pathfinder: Wrath of The Righteous, create d by  Swizzlewizzle_WOTR. Jeśli projekt przypadnie Ci do gustu to rozważ proszę wsparcie jego autora za pośrednictwem Patreona. Jeśl masz jakieś problemy techniczne czy sugestie to warto wpaść na Discord twórcy moda.
Description (in author's own words):
A comprehensive mod for Wrath of the Righteous that completely rebalances most parts of the game, creating consistent challenges from start to finish for even optimized parties. Also adds a complete procedural loot and encounter system that works with the game's systems to create a semi-randomized gameplay element every playthrough. New spells, classes and abilities are also included and will be further developed in Worldcrawl - Epic.
Discord Link<br>Feel free to hop on our Discord and chat about balance, builds, tactics and whatever else. :)
Supporting me – Patreon
Some day I hope to expand this mod into something approaching DLC or multi-DLC in terms of content... things like adding ancient vampires, angels from Celestia, quests, new areas, and more. I have a full time job, so I only get a few hours to put into coding each day, but maybe with your support, I can go live in a country house somewhere and dedicate myself more fully. :)
If you are interested in supporting me, feel free to take a look!
How to install
Download and install Unity Mod Manager, make sure it is at least version 0.23.0
Run Unity Mod Manger and set it up to find Wrath of the Righteous
Download the WorldCrawl - Core
Install the mod by dragging the zip file from step 5 into the Unity Mod Manager window under the Mods tab
Last update: Thursday, January 13, 2022
Genre: RPG
File size: 529.6 KB
see more
Popular files for Pathfinder: Wrath of the Righteous