Fallen Haven - Game demo - Download
Demo version of Fallen Haven , a(n) strategy game, for PCs and laptops with Windows systems. Free and legal download. Enjoy!
file typeGame demo
file size15.8 MB
downloads43
(last 7 days)18
last updateThursday, September 22, 2022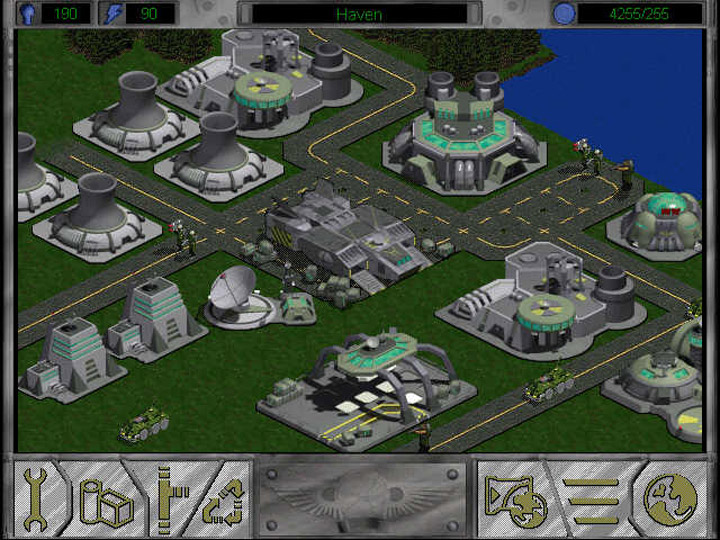 This is a demo version of Fallen Haven, a 1997 strategy game.
This demo is designed to give you a feel for some of Fallen Haven's gameplay. It will allow you to fight battles in a limited scenario. The full game has multiple scenarios, each much larger than the demo. You can also build and utilize many more unit types in the full game, as well as research new technological advances and build new structures.
HISTORY OF FALLEN HAVEN
The planet New Haven was supposed to be a paradise, an idyllic, peaceful new home for colonists from Old Earth. But that was before the wars broke out, before the provinces turned on one another ... and before the aliens arrived ...
Unwittingly, Earth scientists awoke the sleeping giant of the Tauran war machine. The same deep-space probes that first discovered the planet of New Haven also alerted the aliens. Now the Taurans, warlike aliens previously unknown to humankind, have mounted an invasion, descending upon New Haven with one goal: total conquest
Last update: Thursday, September 22, 2022
Genre: Strategy
File size: 15.8 MB