Fallout 2 - FOnline 3 v.5.4 - Game mod - Download
The file FOnline 3 v.5.4 is a modification for Fallout 2, a(n) rpg game. Download for free.
file typeGame mod
file size2254.9 MB
downloads1161
(last 7 days)6
last updateWednesday, September 13, 2023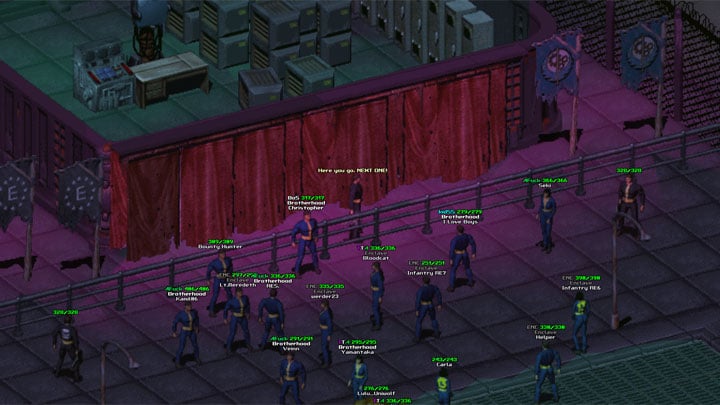 FOnline 3 is a standalone fagami built upon Fallout 2's foundation, creted by I BURST DEV TEAM
Description:
FOnline 3 is a fan-based MMORPG in which you decide which side of the conflict you will be on. A dynamic post-apocalyptic world that changes under the influence of decisions made by players. The Great War between the Enclave, Brotherhood of Steel, NCR, Vault City, and Master Army. A rich world full of activities for the individual player and for entire teams. Lots of PvE, Quests, Roleplay, PvP mechanics and updates.
Big thanks for Worldmaker, Rotators, Fallout Nevada team and Reloaded team for sharing their sources.
Instructions:
Extract wherever you want (you don't need Fallout 2). Then launch Updater.exe to see if there haven't been any patches. The game itself is launched through "FOnline 3.exe"
Last update: Wednesday, September 13, 2023
Genre: RPG
File size: 2254.9 MB
Files for Fallout 2