S.T.A.L.K.E.R.: Call of Pripyat - SFZ Project: Episode Zero v..1.0.4hf - Full game - Download
Download for free and play full version of S.T.A.L.K.E.R.: Call of Pripyat , a(n) action game, SFZ Project: Episode Zero v..1.0.4hf , for PCs and laptops with Windows systems. Free and legal download. Enjoy!
file typeFull version
file size4712.3 MB
downloads758
(last 7 days)32
last updateThursday, November 3, 2022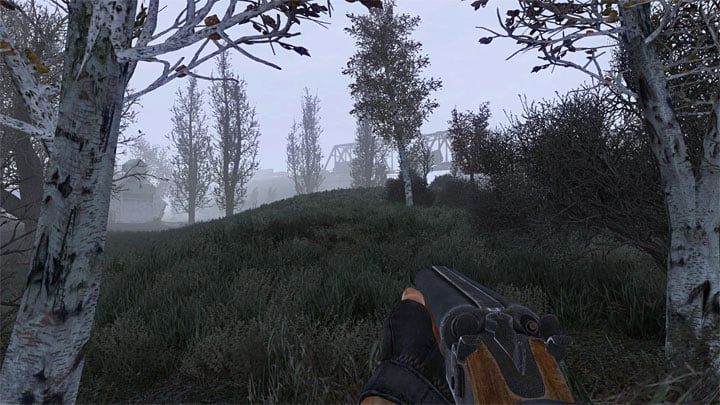 SFZ Project: Episode Zero is a standalone free game by OnegRiot. It was butli on S.T.A.L.K.E.R.: Call of Pripyat engine..
Description:
According to scientific data - there was a large Third Blowout in the Zone. And it didn't happen by itself. According to the information transmitted by scientists from Yantar - the C-Consciousness was destroyed and the installation became uncontrollable. Emissions have become more frequent, although not particularly too powerful. But it was the last, and most powerful blowout that fundamentally changed everything. The population in the Zone was completely changed. Fewer people. And fewer mutants. Some managed to hide, some did not.
A group of scientists were sent by Sakharov to the CNPP to find out what happened under the sarcophagus. The group was not able to get there successfully, of course. A short time later, communication with them was cut off. Sakharov is not happy and suspects that something isn't right here. So...
A former mercenary and an old friend of Sakharov is sent to the Zone. His main goal: get to Yantar and receive further instructions.
Gameplay
This is a slow paced and atmospheric mod, that requires you to be attentive and to fully explore the environment. Doing so will get you different achievements(!) with some even having in-game rewards. There are many hidden things scattered around the map, you should try to find them all.
There isn't much to say about the gameplay otherwise, there are some new features like: Readable notes, PDAs, crafting, a limited save game system, etc. Just dive into it and enjoy the atmosphere!
Engine
The mod uses the OGSR engine for SoC, with a few added post processing effects, like: Film grain, vignette, some tonemapping, updated reflections etc.
To install:
Extract the archive. Launch the game with xrEngine.exe (you will find it in "bin_x64" folder).
Last update: Thursday, November 3, 2022
Genre: Action
File size: 4712.3 MB
see more
Popular files for S.T.A.L.K.E.R.: Call of Pripyat