Stardew Valley - Move It v.0.2.0 - Game mod - Download
The file Move It v.0.2.0 is a modification for Stardew Valley, a(n) rpg game. Download for free.
file typeGame mod
file size16.1 KB
downloads34
(last 7 days)34
last updateTuesday, January 24, 2023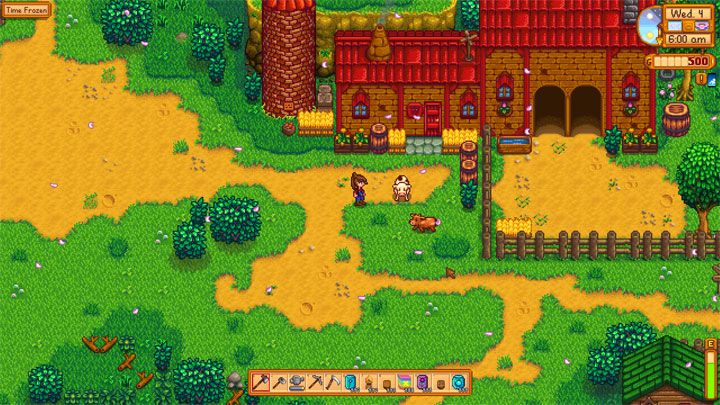 Move It is a mod for Stardew Valley, created by aedenthorn.
Description:
Lets you move trees, bushes, crops, objects, giant crops, boulders, stumps, characters, farm animals, etc.
With this mod you can select and move various things with simple button presses.
To pick up something, hold down the mod key (default Left Alt) and press the move key (default Left Mouse). You will hear a sound if the item has been picked up.
To place a picked up thing, press the move key without holding down the mod key.
To cancel picking up, press the cancel key (default Esc).
The following things can be moved with this mod:
Characters
Monsters
Farm Animals
Tilled Earth (with Crops)
Stumps and Boulders
Giant Crops
Bushes
Placed Craftables
Stones, Sticks, Weeds, etc.
Trees
How to install the mod
Install the latest version of Stardew Modding API (SMAPI)
Unzip the mod folder into Stardew Valley/Mods.
Run the game using SMAPI.
Implements a Generic Mod Config Menu interface to change config settings in-game.
Last update: Tuesday, January 24, 2023
Genre: RPG
File size: 16.1 KB
see more
Popular files for Stardew Valley