Opinions
28 October 2020, 17:25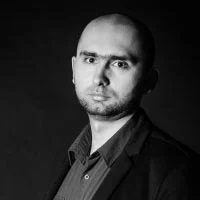 author: Martin Strzyzewski
Lay Down the Pitchfork, Timmy, and Spare a Though for Cyberpunk 2077 Devs
I've been working in this business more or less since the release of Skyrim, and I've been following it for a good 25 years. So far, I haven't heard of anyone delaying a game that's already wnet gold. But Cyberpunk 2077 was always supposed to be special.
Let's begin with an assertion as simple as concerning: it's not good. In the official statement, CDPR mentions that the game is headed to multiple different platforms (PC, two generations of consoles, formerly also Stadia). This means that the testers are likely filling thousands of bug requests, and the devs are hectically trying to patch all that, so that the game we get on December 10 actually works. If the game would have been released on November 19, would would get it, sure, but then we'd have to wait until December 10 (at least) for patches to actually play it.
I am wondering what's going on in CD Project Red. We know they've been crunching. Different sources claim different things, but I think it all forms a picture of people doing a lot of overtime. They work there because they are ambitious, because they wanted to be part of a company that makes some of the best games in the world. I think most of them knew what they were signing up for. At the same time, let's remember that they are doing it for us. Because they want to give the players a fantastic game. It doesn't mean we should be sorry for them. It's just a reason to respect them.
At the same time, however, there is board that has taken a number of decisions over the last few years that have ultimately led to what we are witnessing. As I write this, it's evening. I think that by the time I'm done and go about my business, graphic designers, programmers, and testers in Warsaw will continue to sit at their desks instead of resting, playing with their kids, or participating in the protests that are currently sweeping across Poland.
We're as sad as this lady.
In recent days, we have discussed this topic a lot and we have very different opinions about crunch in our editorial office. There are those who blame the employer: greed and incompetence. There are those who blame the stock market and exorbitant expectations of players. The predicament of the industry, the absence of organized defiance from employees. However, we all agree on one thing – this thing is a problem. A problem that real people are facing.
Right now, all eyes are on Cyberpunk 2077 and CD Project. When deciding on the next move, the company's management certainly realized that this could unplug the stinky tub of criticism, hanging above their heads for a good couple years now. And open it did.
However, criticism falls on the entire company. Different people have different sensibilities and we never know who will be hurt by a comment we write, angry that we don't get what we've been waiting for. Maybe instead of venting anger, we should try and support the people giving their best, spending some of the best years of their lifetime in front of a computer screen, so that we can play their game for a while.
I do realize that numerous delays of the game spell out organizational problems. Bigger rather than smaller, I presume. Was it avoidable? To some extent, I suppose. However, let's keep in mind that Cyberpunk 2077 is an extremely ambitious project, which is also being developed for next gen, which the developers of CD Projekt RED had to learn from scratch.
Then we have to remember about the one thing nobody, except for Bill Gates, foresaw: the Covid-19 outbreak. Fortunately for CDPR, the current situation doesn't wreak such havoc in IT companies as it does in travel agencies, hotels, restaurants, and airlines. Remote work may be more convenient for employees, but it certainly doesn't streamline development, and none of the people working on Cyberpunk had any influence on that.
I'd also like to finally play this game. The only thing I hope for is that the bosses of CDPR draw the right conclusions and don't never repeat whatever mistakes they have made. This isn't the first time people at the company are forced to crunch, after all. For now, though, let's just stay calm and let them finish their work.
Martin Strzyzewski | Gamepressure.com