Revisiting
24 November 2020, 17:47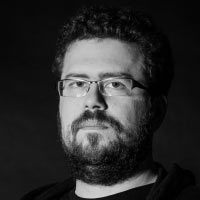 author: Hed
Demonís Souls is Hard, But Players are Worse
You thought the game was frustrating? Well, it is, but not nearly as actual players. Demonís Souls showed it years ago, and reminds us about it today, with the remake.
The review is based on the PS5 version.
I'm roaming the halls of an old castle looking for an enemy. The enemy is another player, who just invaded my world, about which I was informed by a message. Before that, I killed a bunch of dangerous opponents and collected plenty of souls. I'll lose them if I die, but I'm rather confident Ė my gear is good, I've got plenty of health items, I know the area. In an instant, the phantom jumps me from behind the corner and puts me to the ground with a single hit of the giant club. That's the real Demon's Souls.
Demon's Souls is a game by From Software, recently modernized and upgraded by Bluepoint studio in a wonderful remake that's zealously true to the original. Although the game proper is hard as hell, some player's bend over backwards to make it even more arduous. Here are some examples of how players trolled each other 11 years ago and how they continue to troll each other today, enriching the game with tons of black humor and emotions.
The first memory from Demon's Souls Ė a hole in the ground and a false note.
Trolling with hints
One of my first memories from Demon's Souls is a huge breach in the floor of the first location, the Boletarian Palace. Right next to the hole there was a hint written by another player: "Jump down to get the treasure." After careful examination of this alleged passage, I decided that there was no way I could survive the fall; someone is trying to take me for a ride (to be clear: there really is something down there, but we can get there by a different route). Such situations, when someone tries to fool us with a false hint, were surprisingly common in the game, and with the grimace of a troll's smile, I hurry to report that they returned with double the power in the remake. The remake may look beautiful, but under the guise of modern graphics, lurks a twisted sense of humor of the souls community.
These hints are, of course, part of the famous and quite innovative Demon's Souls multiplayer system. While playing in online mode, we can leave hints on the ground using a few templates prepared by the creators Ė usually, the consist of a short sentence and an additional remark. These may be warnings such as "Beware, enemies," or tips hinting valuable items. In the vast majority of cases, such hints are actually helpful or lead to interesting places, e.g. by pointing out hidden passages, which can otherwise only be discovered by blindly hitting walls with the sword. But sometimes players use them to make innocent jokes or even "pranks" to make someone's life miserable. Some of them almost entered pop culture and became a symbol of the game.
I counted tens of such examples in Demon's Souls remake and they usually resembled those from the original. The mentioned breach in the wall is now described by the enigmatic sentence "If you jump..." Players mock these fake walls that when we hit them with a sword. There are customarily inscriptions at such walls saying "Thereís a passage" or "Attack." We hit the wall a dozens times, but there of course is no hidden passage there. Inscriptions at wall cracks suggesting there is something valuable behind them are another common trick. It's quite sneaky, because with such a complex level design, it often seems true. In the nasty swamp called Valley of Defilement, someone put a hint that can waste a few good minutes of your time. It convinces you to explore the side bay of this cursed place with the promise of finding a valuable object. After sweeping through a completely empty space, you will read another one, saying "Thought there would be a hint here?" We go back, cursing our naivety.
Just stand there and hit the wall.
How not to be fooled? Of course, you have to remain vigilant and critical. However, the remake has an ace up its sleeve, a completely new one. It's the photographic mode, which not only stops the game, but also allows you to look around more freely. It can even brighten up often tragically dark locations. Enemies lurking around the corner? Uncertain passages and gaps? Treasures? Nothing can hide from the lens.