Opinions
30 April 2021, 19:16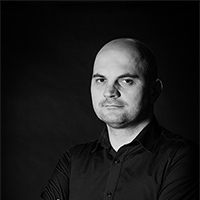 author: Kristian Smoszna
Cyberpunk 2077 Refunds - All the Fuss About Nothing?
If I had to pick the single most intriguing piece of info we learned from CD Projekt's recent financial report, it sure was the low number of Cyberpunk 2077 refunds. While the company only revealed a partial number, the final figure could be surprising.
Among the many pieces of information released on the occasion of the financial report of CD Projekt capital group, there was one tidbit that I found particularly interesting. No, it wasn't about $500M in revenue, nor phenomenal sales of Cyberpunk 2077 in 2020, nor even the huge incentive bonuses for the board of directors, at 106 million PLN (about $34M). What surprised me most was the very low reported number of refunds taken by players disappointed with the quality of CDPR's smash hit. According to the group's representatives, these amounted to merely 30,000.
In fact, this information came as quite a shock to me – nearly 14 million copies of Cyberpunk 2077 were sold just in the last three weeks of 2020. This would mean that refunds of the game, widely considered to be seriously underdeveloped, amounted to merely 0.002% of all copies sold – a figure that's completely insignificant. However, it quickly became apparent that this was not the final number. You see, that number shows only the copies of the game returned through the "Help Me Refund" program and it was not disclosed how many refunds were made by third-party partners, and we can assume it wasn't so rosy in that case. Of course, the most interesting information here is how many refunds had to be made by Sony, since the game was definitely performing the worst on PS4.
30,000 is just 0.002 percent of Cyberpunk 2077's total sales.
Still, I have a hunch that the number of refunds would not increase by a huge margin. The reasons are twofold. First, as soon as Sony launched its refund program, the game was withdrawn from the company's digital store. So, anyone who decided to return it had to be aware that Cyberpunk 2077 presumably wouldn't be available for purchase again for a long time on the PlayStation Store. And with the developers making numerous promises of mending the game and upgrading it for free for PS5 in the future, many people might have felt it's worth holding onto their copy.
That's just our nature. We have simply become accustomed to the fact that not all games we buy work as expected or meet our expectations on day one. Cyberpunk 2077 was really no fluke in this regard; let's just mention such thought-provoking flops as Kingdom Come: Deliverance and No Man's Sky. Sure, it's not the same scale, but let's face it – how eagerly do you apply for refunds in case of games that are "sort of working"? I'm quite convinced many people are more prone to just wait for patches. After all, those will come one day, right?
To sum it up, I don't think that the actual number of all Cyberpunk 2077's returns is as huge as some bad prophets predicted. A few hundred thousand at most? That's likely, but it's certainly not millions. I myself bought the new game in two copies (on Steam and on PS4) and did not even think about returning the second one, even though back in December I was up in arms about the game's condition. At the end of the day, however, I let it cool, and left the game in the library, waiting for better days. And it seems I wasn't the only one to do so.
Kristian Smoszna | Gamepressure.com