Opinions
15 March 2021, 16:07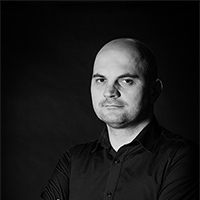 author: Kristian Smoszna
The Console War Continues, Microsoft Takes the Lead
The acquisition of ZeniMax Media took place this week, leaving Microsoft with Bethesda's entire portfolio in its hands. It's yet another blow to Sony in the console war, and further proof that the Redmond giant has superpower ambitions.
It happened. Microsoft has finally made its move and after completing all the necessary formalities, a few days ago it officially became the owner of ZeniMax Media, which owns Bethesda Softworks. Thus, the giant from Redmond has made another smart move in the cold war with its biggest competitor, and if it goes on like that, the said war will be easily won by the Americans.
For the past few years, Sony has been second to none when it comes to big console releases, and even the biggest Xbox supporters have been anxious to see PlayStation blazing the trail. Sure, there was Gears, there was Forza, and there was also Halo (not very popular in our country, but that's a topic for another conversation), but Microsoft showed no enthusiasm for creating new IPs, as if it didn't believe that you can repeat the success of Horizon, Death Stranding or Ghost of Tsushima. Meanwhile, Sony not only indulged in such experiments (not always with good results, but still), but achieved great results with games like Uncharted, God of War and The Last of Us. Add a rich variety of multiplatform titles, and you shouldn't be surprised that PlayStation 4 easily won the previous generation. Microsoft had no arguments in hand to meaningfully respond to this, even though – according to the company itself – everything was in the best possible order.
For the new The Elder Scrolls, many people may opt for Xbox.
Things have been changing for a while now, and in just a year or two, the course correction will translate into a slew of titles that will put the Xbox in a completely different position. Microsoft bets on the thing it has in abundance, namely money, and consistently pumps it into both smaller, eager, and ambitious teams, as well as into mega studios with an established position on the market. The acquisition of ZeniMax for the dizzying sum of $7.5 billion is really curbing the competition's access to the stream of games that would normally make it to the PlayStation 5. Sure, we're not talking hundreds of titles, but I'm sure that team Redmond won't stop there, and soon, we'll witness another spectacular move, which will turn out to be as surprising as the recent Bethesda purchase. We also have to remember that many games enjoy radically dedicated fanbases, and the possible barring of PlayStation 5 users from new Elder Scrolls or Fallout will cause many people who haven't considered buying an Xbox at all, to start seriously considering it. I am even sure of it, because I myself belong to this group.
For now, however, I am carefully watching Microsoft's actions, in my opinion, are consistently executing a plan developed long ago. Have no illusions: these are not uncoordinated actions. I read recently that negotiations with ZeniMaks began three entire years ago, yet the two sides only recently came to an agreement. This is an excellent indication of how long-term the company's vision is, and I would wager they're engaged in other such talks almost certainly. Of course, we don't know who else Microsoft has a taste for, where it's tentacles have already reached, but the giant's hunger for superpower is unlikely to be satisfied by the acquisition of Bethesda. In my view, this is only a stage of a huge undertaking; a significant stage, yes, but certainly not the last. It may seem scary to us, but on the other hand – who should stop the rich man?
Kristian Smoszna | Gamepressure.com