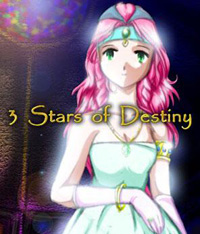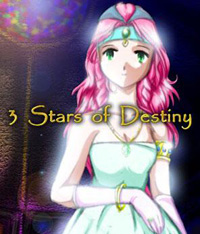 3 Stars of Destiny
PC
A fantasy-based cRPG game with a traditional turn-based combat system. The plot depicts the adventures of three teenagers endowed with extraordinary energy, who become entangled in a complicated intrigue, awakened by an evil god.
RPG | fantasy | 2D | indie games | classic RPG
3 Stars of Destiny

Release Date PC

14February2009
developer: Aldorlea Games publisher: Aldorlea Games

game language: English
3 Stars of Destiny is the work of an independent French studio, Aldorlea Games, which specializes in classic cRPG games (Dreamscape, Asguaard and others). The production is sometimes considered to be an unofficial prequel of the Laxius Force series.
The action of the game takes place in a fantastic world, and the main characters are three teenagers, whose extraordinary energy attracted the attention of the evil god. Although the deity cannot directly enter the mortal sphere, his backstage boars entangle the protagonists into a dangerous intrigue.
Game mechanics in 3 Stars of Destiny is based on solutions known from previous games by Aldorlea Games studio. During the game, the player-controlled team explores large locations, performs tasks related to the main plot and side missions, as well as encounters dozens of NPCs. As befits the traditional cRPG edition, there is no shortage of a wide range of weapons and items, a hero development system based on the experience gained and numerous battles with opponents.
An important aspect of the game is the turn-based fight. The encounter with enemies evokes a duel screen with the silhouettes of enemies in a static landscape and team icons. Each of the fighting characters can attack, defend themselves, cast a spell, use a special skill or use an item in their turn. The skirmishes usually last a few seconds, although struggling with bosses can take up to a few minutes. In addition, it is possible to determine the frequency of random confrontations with enemies.
By creating 3 Stars of Destiny, developers from Aldorlea Games reached for a popular tool, which is the RPG Maker program. It allows you to generate two-dimensional graphics with a top-down view in the style of games from the turn of the 80's and 90's of the 20th century. Noteworthy are numerous hand drawn illustrations in manga style.
Please let us know if you have any comments or suggestions regarding this description.
Last updated on 18 September 2013
Game mode: single player
Age restrictions 3 Stars of Destiny: Good for all ages.
3 Stars of Destiny System requirements
Recommended:
Pentium III 1.0 GHz
256 MB RAM
75 MB HDD
Windows 2000/XP/Vista/7