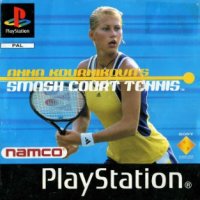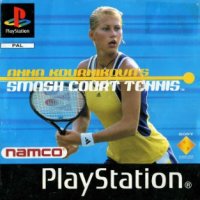 Anna Kournikova's Smash Court Tennis
PS1
Arcade sports game in cartoon style, which is part of the Smash Court series. Anna Kournikova's Smash Court Tennis from Namco Studio focuses on simple rules and intuitive controls.
Anna Kournikova's Smash Court Tennis

Release Date PS1

12November1998
developer: Bandai Namco Entertainment publisher: Bandai Namco Entertainment

game language: English
A sports game created by Namco, signed by the name of one of the most popular female tennis players of the end of the 20th century. The game is a continuation of the 1996 Smash Court and does not attempt to realistically reflect the realities of the discipline.
Mechanics
Anna Kournikova's Smash Court Tennis is an arcade sports game loosely related to tennis rules. The developers brought the basics of competition to the virtual world, but at the same time made sure that everything was accessible even to those who had never before had the opportunity to follow the competition on the court. The production is not licensed - besides Anna Kournikova, the rest of the tennis players are completely fictional. Additionally, characters from other Namco games, such as Tekken or Ridge Racer series, are waiting for players to unlock. The competition does not only take place on the courts of the most famous arenas such as Wimbledon or Roland Garros, but also in much less obvious places - on the bridge in Osaka, in Times Square or in the temple in Asakusa.
The control system is simple to master, but it provides enough opportunities for people with more experience in sports games to have fun too. Under the action buttons on the gamepad there are three different types of strokes and services, weak and technical plays, strong return and lob.
Game modes
Anna Kournikova's Smash Court Tennis offers several game modes. For the lone players, tournament modules are provided, in which they compete for the leading position in the ranking, while gaining new rackets and unlocking tennis players. Matches can be played in 1-for-1 formula or in doubles. Modules designed to play in a larger group allow you to play games solo or in doubles, as well as unusual competition with a bomb instead of a ball that explodes every few seconds, eliminating the nearest player. In this mode, two teams of five tennis players are competing, and the team that stays on the court wins.
Technical aspects
Namco's production has a cartoon-like, caricatured style and contains a lot of humorous elements. The creators decided to combine three-dimensional, simple character models with prerendered backgrounds, presenting arenas.
Game mode: single / multiplayer Multiplayer mode: Player counter: 1-2
Age restrictions Anna Kournikova's Smash Court Tennis: Good for all ages.