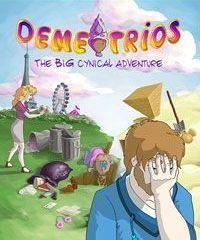 Demetrios: The BIG Cynical Adventure
Demetrios: The BIG Cynical Adventure is a first-person point-and-click adventure game in which we play Bjorn, a drunkard and an antique trader. Together with our neighbor, we set off on the trail of thieves who robbed our apartment one night.
Adventure | point-and-click | 2D | humorous | indie games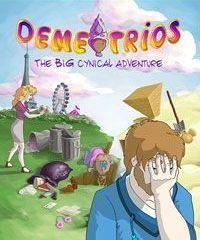 Inspired by the Broken Sword series, this is a point-and-click adventure game with a camera showing locations from a first person perspective. Demetrios: The BIG Cynical Adventure was prepared by one person - Fabrice Breton, a French developer working for a one-man company COWCAT. In addition to drawing on the idea from the Revolution Software studio, the artist also refers in his work to such classics of the genre as Discworld (humor), Gabriel Knight: The Sins of the Fathers (comic cut-scenes, dialogues complemented by the image of the talking characters' heads) and Phoenix Wright: Ace Attorney (study of the location from the first person view).
Story
The main character in the game is Bjorn Thonen, a round-up antique trader living in Paris. When he returns home once after a night sip, he discovers that his apartment has been robbed. Forced to act, Bjorn investigates the causes of the burglary, assisted by a neighbour named Sandra. In this way the adventure begins, which will lead our heroes in the footsteps of a mysterious conspiracy.
Mechanics
Demetrios: The BIG Cynical Adventure is a point-and-click adventure in which the main driver of the action is deducing and solving puzzles related to the plot of the game. The locations are shown from the first person's perspective, and any dialogues between the characters are displayed at the bottom of the screen, where they are accompanied by the heads of the interlocutors. It looks very similar to showing conversations in visual novel games, which the author himself likes to refer to. The party is also accompanied by various types of mini games.
Technical issues
The graphics were prepared manually and in high resolution, so that all locations look neat and elegant. A total of fifteen thousand dialogue lines have been prepared for production. The whole was created using GameMaker Studio, which makes it easy to create programs in 2D.
Please let us know if you have any comments or suggestions regarding this description.
PEGI Rating
System requirements
PC / Windows
Minimum: Intel Core 2 Duo 1.5 GHz, 2 GB RAM, graphic card Intel HD or better, 600 MB HDD, Windows XP/7/8.1/10