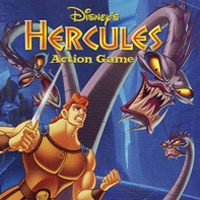 Disney's Hercules
Disney's Action Game Hercules
Two-dimensional platformer based on Walt Disney's animated film. We play the role of Hercules, who tries to prove that he is worthy of sitting at Olympus with the gods.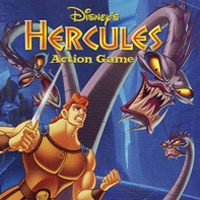 Disney's Action Game Hercules, also known under a shorter title Disney's Hercules, is a 2D platformer, in which we spend most of our time on dangerous slopes and platforms, defeating hostile enemies sent by the Greek gods who put us to the test. From time to time the perspective changes and instead of observing the action from the side, the camera is placed behind the back of the main character running ahead.
The plot of the game coincides with the story presented in an animated cinema film created by Disney. The main character is the son of the Greek ruler of Olympus Zeus and the mortalist Alkmeny, who is known for his mythology. Commonly considered to be the strongest man on Earth, he must prove his power to the gods in order to join their circle. But not everyone likes this idea. On his way to eternal glory, Hercule will face, among other things, Hades himself and his numerous servants.
In terms of gameplay, Disney's Action Game Hercules is no different from other platformers. To eliminate enemies we use a sword and fists. Over time we find weapon upgrades to temporarily throw lightning or fire damage. In the corner of the screen we can see a life bar, which we fill up by drinking from cups scattered around the levels. During the available ten stages we compete with numerous bosses. Apart from Hades, these include Centaur, Minotaur and Hydra, among others.
Disney's Action Game Hercules has a cartoon graphic design compatible with the film's original. A palette of 256 colours was used for its preparation.
Please let us know if you have any comments or suggestions regarding this description.
Age Rating
age requirements: everyone
System requirements
Sony PlayStation 3
Uses: PlayStation Network
PlayStation Portable
Uses: PlayStation Network