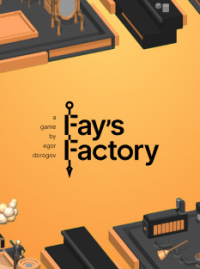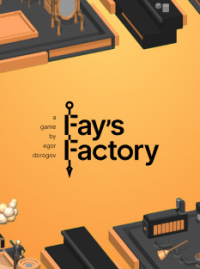 Fay's Factory
PC
Fay's Factory is a strategy RPG in which we play the manager of a factory producing spells used in magic duels. As we progress we expand the factory with new sections, increasing production capacity.
Fay's Factory

Release Date PC

10September202229days
developer: Egor Dorogov publisher: Egor Dorogov

game language: English
Fay's Factory is a strategy with RPG elements. The project was developed by Egor Dorogov.
Plot
The action takes place in a fantasy land full of magic, which has already undergone the industrial revolution. The industrial model of development using steam engines has been adopted here even by mages.
The player takes on the role of a factory manager producing spells for a powerful sorceress.
Game mechanics
Fay's Factory combines elements of strategy and RPG. We start the game by creating our character. We can choose her gender, appearance and history, affecting the plot and gameplay. During the game, the player talks and makes decisions that are important for the further development of the story.
The core of the game are magic duels between our employer and rival mages. Such battles we spend in the factory, where we have to produce spells, which are then used in battle. The battle goes on until one side loses all its life points.
During the production of spells, the player receives base spell components and transfers them to different segments of the factory, each of which has a different function. In this way, we can create new spells, combine existing ones into combinations or apply various effects to them that enhance their power or change their effect.
As the game progresses, we slowly expand the factory, adding new segments that allow us to create increasingly complex spells, as well as increase the efficiency of production.
The player must also regularly make a variety of story decisions, covering both the problems in the factory and the activities of the sorceress who pays our wages.
Game modes
The game offers a single-player mode only.
Technical aspects
Fay's Factory features a simple but pleasing to the eye 3D graphics. It is based on mostly detail-free color models.
Game mode: single player
Age restrictions Fay's Factory: Good for all ages.
Fay's Factory System requirements
Minimum:
Intel Dual Core 2.5 GHz
4 GB RAM
graphic card GeForce GTX 750 Ti
Windows 7