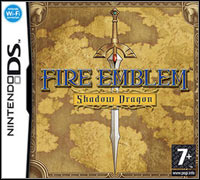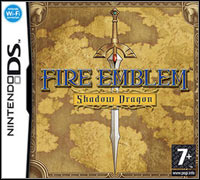 Fire Emblem: Shadow Dragon
NDS
Fire Emblem: Shadow Dragon is another remake of the first game from the popular Fire Emblem series. It is a combination of fictional and strategic elements.
Fire Emblem: Shadow Dragon

Release Date NDS

07August2008
developer: Intelligent Systems publisher: Nintendo Official website

game language: English
Find a sacred sword and use it to save a kingdom as Fire Emblem: Shadow Dragon heads to Nintendo DS! For the first time in the classic Fire Emblem RPG series, there is the option of multiplayer action over Nintendo Wi-Fi Connection, adding a whole new dimension of gameplay and strategic planning that can be shared with friends and fans of the series.
Using skill, tactical battle-planning and no small amount of magic, players must embark on a quest to destroy the resurrected dark dragon Medeus, who seeks to conquer the entire world.
One hundred years since Medeus was slain and the Kingdom Altea founded on the continent of Akaneia, Medeus is back, and it falls to exiled prince Marth to save the kingdom from ruin. Success for Marth and his comrades rests on finding his father's sacred sword, Falchion, and the Fire Emblem. Only when these are united in Marth's hands will he be able to destroy Medeus once and for all and win back the kingdom of Altea.
Turn-based gameplay challenges the player's strategic thinking, with the nature of the terrain, the strength of enemy forces and the positioning of your own units all needing careful consideration. The Nintendo DS's Touch Screen enables quick placement of units, and the game boasts polished graphics that make the best use of the DS system.
Using Nintendo Wi-Fi Connection, players can battle over the Internet or against one another in the same room, using their own characters – with their own special skills and experience. These battles can be enjoyed even more by using the Voice Chat feature during battle. Playing over Nintendo Wi-Fi Connection also offers access to a special armoury where players can buy special items that allow them to gain a new class of character and also sell weapons to make money.
Become a legend and save the kingdom in Fire Emblem: Shadow Dragon.
Experience the original Fire Emblem on Nintendo DS and control the action on the Touch Screen.
Set off on a huge quest to conquer the forces of evil and restore peace to the Kingdom of Altea.
Battle friends online via Nintendo Wi-Fi Connection to see who is the strongest strategist.
Game mode: single / multiplayer Multiplayer mode: Internet
PEGI rating Fire Emblem: Shadow Dragon
Fire Emblem: Shadow Dragon System requirements
Uses:
Nintendo Wi-Fi Connection