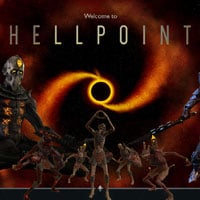 Hellpoint
RPG action game reminiscent of productions from the famous Dark Souls series. The action of this title takes place in a dark universe, combining elements of science fiction and fantasy genres. Hellpoint is characterized by a high level of brutality.
RPG | TPP | fantasy | science fiction | multiplayer | co-op | action RPG | soulslike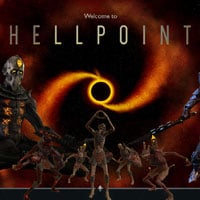 Game mode: single / multiplayer
Multiplayer mode: Internet / split screen
Hellpoint is a dark universe of technofantasy action RPG. This production is characterized by a high level of difficulty and uncompromising gameplay model, reminiscent of the Dark Souls, Bloodborne and The Surge series. Developers from the independent Cradle Games studio are responsible for creating this title.
Story
The player takes on the role of a mysterious, unnamed hero who wakes up in the deserted space station Irid Novo, in the orbit of a massive black hole. Its location in the sky has a direct impact on the mental health of the station's residents, leading many of them to frenzy and madness. In the corridors of the station there are unknown, dangerous creatures wandering around.
Mechanics
Hellpoint's gameplay is about traversing stations, defeating monsters in difficult, arcade battles and gradually developing your hero (the development model in some respects resembles The Elder Scrolls series - e.g. special attacks are captured by fighting often with a particular weapon). The title also includes an extensive system of craftsmanship, enabling the creation and adjustment of weapons and armour, and even the abilities that our hero wields (by modifying some variables - e.g. the healing skill can act immediately, or heal more life, but gradually, acting for a certain period of time).
The creators also decided to introduce some interesting variety to the formula known from Dark Souls (and other similar productions). It is the so-called Quantic System. It causes the interior of the station to constantly change. Each time you start a game or die, the maps look a bit different - there may be new events on them, some enemies may suddenly decide to flee or go crazy, and threatening bosses may have more or less power than they have recently. Another curiosity is the rituals that we can perform in order to weaken our opponents.
Game modes
In Hellpoint we can play alone or in the company of others - competing or collaborating on a split screen.
Technical issues
Hellpoint has an attractive three-dimensional graphic design. Both the designs of the locations and the monsters are very atmospheric and make a great impression. Cradle Games studio game is characterized by a high level of brutality.
Please let us know if you have any comments or suggestions regarding this description.