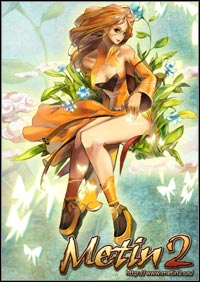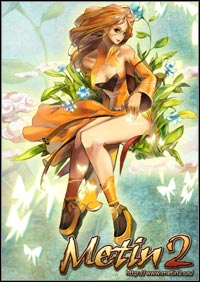 Metin2
PC
Metin 2
Metin2 is another representative of the genre of free MMORPGs that do not require a monthly subscription. The program is set in fantasy realities typical for Eastern RPG games, skillfully combining oriental mysticism with a fantastic world presented, full of magic and demons.
RPG | play for free | MMO
Metin2

Release Date PC

27July2007
developer: SilverBirch Studios publisher: Gameforge AG Official website

game language: English
Free Game
Metin2 is a massive multiplayer online role-playing game (MMORPG) which is packed with great features including quests, guild battles and wars between nations. Metin2 players from all over the globe will be able to play at no cost! There is no monthly subscription fee, and no time limit. The client can be downloaded for free from our website. This isn't something that is going to change; free massive multiplayer gamign is here to stay. You just can't get any better then that!
Dynamic Battle System
Metin2 has redefined combat for real time MMORG's With a completely revamped battle system. The action is fast and furious as your character swings their weapons and cleaves into all enemies within the weapons reach. This allows you to fight many creatures at once, as any enemy that comes within the range of your attack many be affected by the blows you deliver. There are four classes of characters, eight major skills, and thousands of weapons and armor to be used. Each character has different combat styles that include slicing, crushing, powerful knockback attacks, and finishing moves. Metin2 has captured the speed and fiercness of real world fighting in epic fantasy.
War of National
With the resources of the three Kingdoms limited, and the threat of the metins growing war between the Kingdoms is enevitable; they must fight for these resources in order to survive. Players select which Kingdom their characters come from and take up arms to assist their Kingdoms in their fight against the Metin and the other Kingdoms. Players are able to fight against other players from different Kingdoms during the War of Nations. In order to obtain your ultimate victory for your Kingdom you will have to have a wise leader, and players from that Kingdom will have to cooperate during the war. The Kingdom that wins the war will gain possession of money and land; those that fought in the war and succeeded will gain Glory, Honor, and earn a higher military ranking. Do you want to be a Hero? Join the War!
Guild House
In Metin2 when a guild meets certain requirements the guild leader may buy land, build a guild house and create their own guild mark. In order to do that, the guild must have enough materials and gold which must be contributed by the guild members. This creates a sense of belonging and a sense of achievement, but also enhances the trust between members. The guild house is a memorable symbol for the guild and it represents the dignity and honor of the guild. At the same time it serves many other functions. For example, the Furnace can be used to refine precious stones and the Altar can increase the maximum number of the guild members allowed in the Guild.
Rank 4 Skill Level
Characters in Metin2 are able to select from various skills available to them depending on their class. When the character has upgraded a particular skill to Rank 4 Metin2 employs the latest 3D software to improve the visual effects of the game and the skill of the character becomes much more powerful than a character with the same skill at Rank 3.
Mining
Characters in Metin2 can learn to mine the various ores that are found across the lands. The higher your level in mining the greater chance you will have to obtain richer, higher quality stone or ores. Characters will require a Pickaxe in order to mine, and then when they collect the ores they can refine them by using the Furnace in the Guild House. Refined stones or ores may have special properties which can be applied to the socket on a weapon to increase its attack power.
Unique Stylish Appearance
Do you want your character to look different then other characters? In Metin2 players are able to choose different hair styles and hair colors for their characters, making them distinct from other characters in the game.
Polymorph
Characters can also change their appearance into a Bear or Wolf. When they change form they receive all of their character skills, and the skills that the animal bestows upon them. This is just another incredible aspect of what Metin2 has to offer. See the Cartoon for more info, or just play the game.
Last updated on 10 December 2007
Game mode: massive online multiplayer Multiplayer mode: Internet
User score: 6 / 10 based on 6657 votes.
Age restrictions Metin2: Good for all ages.
Metin2 System requirements
Recommended:
Pentium 4 1.5 GHz
256 MB RAM
graphic card 32 MB (GeForce 3 Ti200 or better)
530 MB HDD
Windows XP