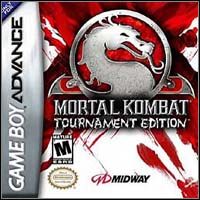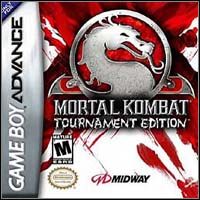 Mortal Kombat: Tournament Edition
GBA
Once again stand up to a duel with dark forces. Will you be able to win the tournament and save the world this time? Only Mortal Kombat: Tiurnament Edition can give you such an opportunity.
Mortal Kombat: Tournament Edition

Release Date GBA

25August2003
developer: Midway Games publisher: Midway Games

game language: English
Mortal Kombat: Tournament Edition is a modified version of the previous game from this series, subtitle: Deadly Alliance. The Shang Tsunga and Quan Chi covenant threatens the world. Once again, the player must win a bloody duel to stop the cruel sorcerers.
The game features 15 playable characters already known from the previous edition of DA for larger consoles (including Cyrax, Johnny Cage, Raiden, Reptile, Drahmin, Nitara). The authors also made sure that the player did not feel too big a deja-vu and placed a new warrior, or rather a warrior: Sareen. In addition, there are two hidden characters: Noob Saibot and Sector.
It is also worth mentioning Red Coins, i.e. Red Coins (previously there were only Gold Coins), for which you can open the remaining coffins, thus gaining more fighters and interesting items.
There was also the Extras section, in which mini-games were placed, while the arenas themselves - in comparison to the previous edition - several were added (e.g. Sarna Ruins, Lost Tomb).
In Mortal Kombat: TE you can also play in multiplayer mode, up to four players at the same time (Link-Cable). There are 6 game modes in the game: Arcade Play, Co-op Mode, Practice, 4 Player, Tag Team Mode and Race to Raiden.
The game was released only on a portable Nintendo console. Graphically, it presents itself splendidly, while sound and music go hand in hand with professional visuals.
Please let us know if you have any comments or suggestions regarding this description.
Last updated on 10 December 2007
Game mode: single / multiplayer
User score: 6 / 10 based on 44 votes.
Age restrictions Mortal Kombat: Tournament Edition: 16+
Mortal Kombat: Tournament Edition System requirements
Uses:
Link-kabel
additionally (GBA): link-cable