sudokuPS Vita Video Games
Video Games Encyclopedia by Gamepressure.com
PlayStation Vita is the second portable console from Sony (a successor to PlayStation Portable), counted as the 8th generation gaming platform. It was released on February 22nd, 2012 in North America and Europe at the same time. Despite the technological advancement of games released for PS Vita (possibly thanks to 4-core ARM CPU) and many multimedia features, it didn't manage to repeat the success of PSP.
Browse the Encyclopedia by genre and tags. Each game has one main genre: Action, Fighting, Puzzle, Adventure, RPG, Sports, Strategy, Simulation, Party, Racing, Arcade. You can search multiple tags and filter games by platforms, scores, or release dates.

Puzzle by Nikoli V: Sudoku
Puzzle 28 February 2012
A virtual version of Sudoku, a numerical puzzle that has been very successful all over the world. The title contains a total of 50 different boards in several difficulty levels, prepared by the Japanese publishing house Nikoli, responsible for popularizing the Sudoku.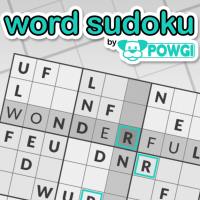 Word Sudoku by POWGI
Puzzle 23 October 2018
Classic puzzle game, which is an electronic version of the popular numerical puzzle Sudoku. In addition to the standard version of the game, the title also offers a verbal version.