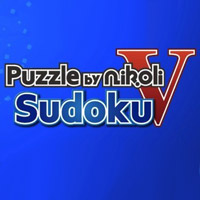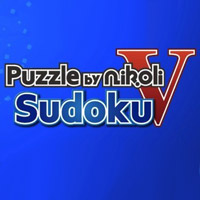 Puzzle by Nikoli V: Sudoku
PSV
A virtual version of Sudoku, a numerical puzzle that has been very successful all over the world. The title contains a total of 50 different boards in several difficulty levels, prepared by the Japanese publishing house Nikoli, responsible for popularizing the Sudoku.
Puzzle | 2D | sudoku | PlayStation exclusive titles
Puzzle by Nikoli V: Sudoku

Release Date PSV

28February2012
developer: HAMSTER Corporation publisher: Sony Interactive Entertainment Official website

game language: English
With the Nikoli puzzle series, you can enjoy high-quality 'Sudoku' puzzles, created by Nikoli, who gave the world-famous puzzle its name. 'Puzzle by Nikoli V Sudoku' contains 50 sudoku puzzles. 'Sudoku' is a puzzle in which you place numbers from 1 to 9 into a 9x9 grid, divided into horizontal and vertical lines and 3x3 blocks, filling up all of the spaces with the numbers. With everything from simple puzzles to super-difficult ones, this game is popular with a wide range of players, from beginners to veterans. To ensure your long-term enjoyment, we're prepared both a 'Stage Clear' mode and a 'Random' mode. In 'Stage Clear' mode, you progress by clearing puzzles one by one, and in 'Random' mode puzzles are generated at random. Please enjoy this high-quality 'Sudoku' game.
Last updated on 18 November 2013
Game mode: single player
Age restrictions Puzzle by Nikoli V: Sudoku: Good for all ages.