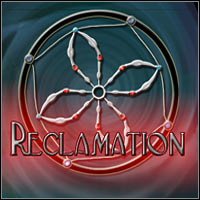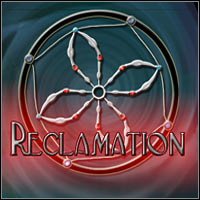 Reclamation
PC
Reclamation is a MMORPG produced by Lyra studio, which is a development of Underlight ideas. The action is set in the sleepy universe of Cloudsbreak, whose lands drift in eternal fog. Players create characters that can join existing ones or create new, competing Houses.
Reclamation

Release Date PC

canceled
developer: Lyra Studios, LLC. Official website

game language: English
Reclamation is a game representing a popular MMORPG genre, which is an extension of Lyra Studio's previous production, Underlight. While creating it, ideas were taken from other games such as Asheron's Call II, Anarchy Online, EverQuest II or Dark Age of Camelot. At the base of the plot of the game lies the City of Dreams, where representatives of different cultures meet, having a different perspective on the events surrounding them, but striving to shape together a new world, a world without physical limitations, in which the power of mind is put on an equal footing with the ability to wield weapons. In this world, destiny is shaped by the imagination and courage of the player. Reclamation was once a part of the material world but somehow separated from it. This is how Cloudsbreak came into being, with lands drifting in the midst of fog. All living creatures have fallen asleep and it is there that they lead their existence. Dreams are very real, sometimes more than the real world. Some of the Sleepers have experienced Awakening and meet in the City of Underlight Dreams.
In Reclamation players are organized in Houses controlled by powerful guilds, which have different goals and aspirations and even beliefs and beliefs regarding the essence of Sleep. This often leads to clashes between competing or contentious houses. A player can support a particular Guild with physical strength or diplomacy, but he or she can also gather other daredevils and take control of the House. The Reclamation World is divided into about 50 zones, which in turn are divided into areas (from 10 to 30). Zones are very diverse, e.g. urban areas, vast wilderness or forests, and characters from one zone cannot interact directly with characters from another zone.
The development of our character is possible thanks to points of personality created for the game and the system of teaching. By using these features, players can learn new skills and gain higher levels of experience. Personality points are awarded to us by other players for good gameplay, while the teaching system is based on Teachers (also players) who entrust us with specific tasks. Thanks to this solution, the creators of Reclamation got rid of neutral and friendly NPCs, who would no longer have the raison d'etre. In the game there is no rigid division into character classes - we decide in what direction our hero should develop and what skills should be trained.
It is known that the element appearing in almost every RPG is combat. In Reclamation there are often armed clashes, starting from small battles and ending with epic battles. Members of hostile Houses can ambush enemies, it is also possible to fight against Player vs Player duels. The effects of wars are comparable to those known from reality. Winners can take over all property of the loser, in case of clashes between Houses it can also be a part of the area. A very interesting functionality is the so-called "pay-as-you-play monster". For a fee, a player can play the most cruel monster and sow destruction among the inhabitants of the City of Dreams. The magic system present in the game is based on the power of mind, while spells are called Arts. In Reclamation there are more than 120 pieces, which are classified by the Elements that give them power. Art can be learned mainly through the system of teaching, although it is also possible to learn in other ways depending on the situation.
Please let us know if you have any comments or suggestions regarding this description.
Last updated on 10 December 2007
Game mode: massive online multiplayer Multiplayer mode: Internet
Age restrictions Reclamation: 12+