Hard West Video Game Series
Video Games Encyclopedia by Gamepressure.com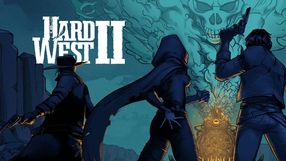 Hard West 2
Strategy 04 August 2022
Second part of tactical turn-based strategy series set in Wild West. In Hard West 2 we play as Gin Carter, who together with his gang goes in pursuit of the devil himself to regain his soul.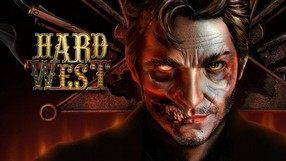 Hard West
Strategy 18 November 2015
An original turn-based strategy game set in a universe that combines elements of a Western and fantasy setting. The title was created by Polish developer CreativeForge Games, consisting of creators of such franchises like Call of Juarez and Dead Island. The game is set in the 19th-century Wild West. Already troubled by lawlessness, the land gets stricken by a series of supernatural phenomena. In terms of gameplay mechanics the title resembles the Heroes of Might & Magic franchise, allowing you explore a vast world in search of new missions, secrets, and treasures. The key element is the turn-based combat. Each bullet can be deadly, but you can aid your troops with various potions, medics, and shamans. The gameplay is enriched by various tactical factors, such as the influence of the sun, interactive environmental objects, bribery, or even an ability to guide a bullet. The game also features expanded character progression system.