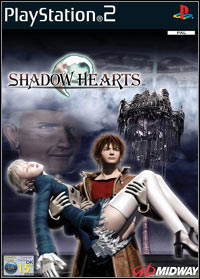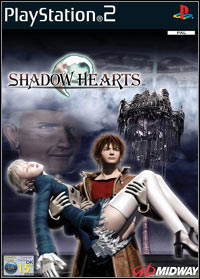 Shadow Hearts
PS2
An interesting RPG with an original combat system and an addictive storyline. An indirect way to continue the game of Koudelka. Horror in a lighter edition, the plot revolves around legends and myths of the Far East.
RPG | TPP | fantasy | jRPG | PlayStation exclusive titles | urban fantasy
Shadow Hearts

Release Date PS2

11December2001
developer: Sacnoth publisher: Midway Games Official website

game language: English
In Shadow Hearts we control two characters: Alice Elliot, who wields mysterious power, and Yuri, who can turn into bloodthirsty beasts. Yuri, led by a secret voice, rescues Alice from a sinister alchemist called Roger Bacon. Together, they have to resolve all secrets connected to their life and… save the world. In the game, the two are joined by other personas who will help them to fight evil. All of this is based on legends and myths that are many in the Far East mythology.
The game offers a curious solution: turning Yuri into a demon. That which he turns into depends on how many monsters he kills. Moreover, every character has Sanity Points, which represent their mental health, that are slowly depleted during combat; once the factor reaches zero, the character goes berserk.
The biggest disadvantage of Shadow Hearts are probably the graphics that can hold a candle to the masterpiece in the genre, Final Fantasy X. The locations are poorly detailed and do not offer anything worthy of note.
Game mode: single player
Media type: 1 DVD
User score: 7,9 / 10 based on 55 votes.
Age restrictions Shadow Hearts: 16+
Shadow Hearts System requirements