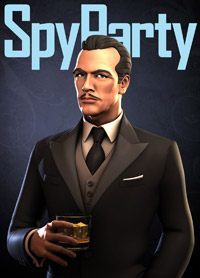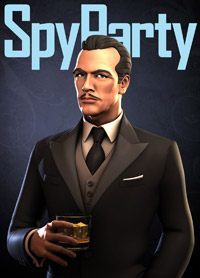 SpyParty
An original indie spy game inspired by the Turing test, the controversial test that verifies a machine's ability to exhibit intelligent, human-like behavior.
Puzzle | spyware | indie games
Spy Party for PC, X360 and PS3 is an indie multiplayer spy game for two players. It is concerned with the psychological aspect of being a spy, subtlety of human behaviour, character, personality and social mores rather than car chases or a hail of bullets. The inspiration for the game has been drawn from the controversial Turing test, which evaluates a machine's capability of communicating in a natural language so as to prove – indirectly – that it can master the ability of reasoning like a human being.
Gameplay
You assume the role of either a spy or a sniper, whose objective is to distinguish an agent blended into the crowd and to terminate him. As a sniper you have to diligently observe the guests during a party and try to notice any suspicious behaviours of the potential target. The sniper wins if he can indicate the spy among NPCs and take him out with a single shot. If you shoot the wrong character or the agent manages to accomplish his missions without getting detected – you lose. As a spy you have to finish a number of missions within a given time limit in a way that will not give out your true identity. To survive you need to step into an NPC's shoes, then think and act like a computer. Do not show any signs of human behaviour or else you will be the centre of attention, which would make the job for the sniper very easy.
Game modes
Spy Party for PC, X360 and PS3 is designed as a multiplayer game, but there is also a single player mode. The game also offers a tutorial, practice and a campaign.
Game mode: multiplayer Multiplayer mode: Internet Player counter: 2
Expectations: 7 / 10 based on 128 votes.
Age restrictions SpyParty: 12+
SpyParty System requirements
Minimum:
Intel Celeron 2.0 GHz
2 GB RAM
graphic card Intel HD 3000 or better
300 MB HDD
Windows XP