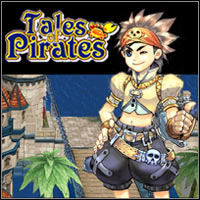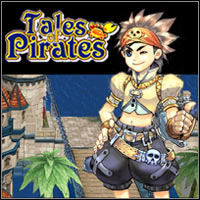 Tales of Pirates
PC
Tales of Pirates is another title from the growing family of massive multiplayer online games. Moliyo's programmers offer us to immerse ourselves in the fascinating world of pirates and marine adventures.
RPG | play for free | MMO
Tales of Pirates

Release Date PC

24March2008
developer: Moliyo publisher: Internet Gaming Gate Official website

game language: English
Introduction
Based on 5000 years of background history with Piracy as its central theme, Tales of Pirates lets players have a fruitful navigating experience as well as exploration of the unknown. This fully 3D designed multiplayer online game is comical in nature and has humorous looking characters and creatures. The game is painted in bright and beautiful colors. The exaggerated movements and actions of characters as well as objects, topped with an atmosphere that is overall relaxed, the game makes it always interesting and fresh for new and old players alike. There are also different styles, themes and architecture for the different towns, islands and dungeons. The multitude of elements designed captivates players and keeps them immersed while they explore all different possibilities available in game.
All of us want to be adored and looked up to by others; to be respected and admired by others; to be powerful and authoritative in our position. It sounds tough to achieve this in reality, but fret not, join the online world of Tales of Pirates and take up the chance of becoming the pirate of your dreams!
Start living the life you wanted. Eat and sleep as you wish; curse and steal as you like; leave and sail as far as you yearn. You are free to live in a world with rules of your own. Create a name for yourself through your conquest of maritime towns and hunting of treasures. Build up a reputation among the pirates community, and earn the respect and adoration given to you by your fellow pirates. Start living the adventure of your life! Start now or walk the plank!
If you are one who is up to the challenge of becoming the best pirate of the seas, one who enjoys the freedom of exploration, one who desires to live a life of fantasy and danger, one who has the adventurous spirit, sign up now!
Game Features
Top Quality Design
Sail across the vast seas, roam across the mighty lands, and witness the bright and colorful world of humans and creatures. Live in a fantasy world, where dreams take flight to become reality. Experience a quality-designed animated world: view the shimmering reflections of the sea waves at sunset; hear and take sight of the whistling and rustling of the trees as wind blows. With leading technology being employed for the design of this game, every corner is an anticipation to wonder!
Depth of Game History and Background
Stemming back to the olden Europeans seafaring times, the game combines the main theme of piracy with the immense history very well. The use of leading technology creates an entirely magical world where players reside in. Experience the mystery of the endless seas, feel the romantic and interesting life of a pirate. It is the one and only unique world for pirates to be in!
4 Characters with Lots of Professions to Develop
There are four types of characters in the game—Lance, Ami, Carsise and Phyllis—each has his/her unique features, and players can decide some detailed appearance for them too. But more importantly, there are dozens of professions for each character to choose from! For instance, Lance can choose professions between Swordman, Sharpshooter, Hunter, Explorer, Voyager…
Numerous Cities and Unprecedented Great Scenes
The cities are buzzing with people, commerce, and culture. It is a place for adventurers to gather, to barter their items, replenish potions, activate new quest and exchange information. Guilds can be formed to bring one another closer. No fighting will be allowed in any city as it is heavily guarded.
Intricate Land Battle Design
Boasting a real time battle designed which is player controlled, coupled with the delicate special visual effects incorporated into the battles, the land battle design remains a sight to behold.
Revolutionary Sea Battle System
It is the first and newly designed system that allows for large scale and exhilarating sea battles. As the number of participants increases, different strategies utilized in fighting the battles become ever more important.
New Island Battle and Island Development System
Incorporating a new Real-Time strategy battle system, the island battles prove to be intense and exciting. Additionally, players are able to get involved in the development and expansion of their islands. Oversee architectural design projects, pitch in on the creation of new buildings, direct navies in defending your new island from invaders!
Myriad of Items and Equipment
The immense store of items and equipment available allows players to create their desired endgame gear and form their own identity. For the more adventurous, there are plenty of treasure maps available for treasure hunters to search for. There is always something to do or to search for in this game based on the theme of pirates.
Diverse Job System
Many job specializations and character types are available for players to choose from. With this, they are able to form their own identity and choose the desired job based on their own personal playing style. Because of the diverse job spectrum, the interaction between players within the game deepens. This provides a sense of realism in the world as individuality and uniqueness come into play.
Game mode: massive online multiplayer Multiplayer mode: Internet
User score: 7,2 / 10 based on 154 votes.
Pre-release expectations: 9.1 / 10 based on 134 votes.
Age restrictions Tales of Pirates: Good for all ages.
Tales of Pirates System requirements
Recommended:
Pentium 4 2.4 GHz
512 MB RAM
graphic card 64 MB (GeForce FX 5200 or better)
1.5 GB HDD
Windows 2000/XP