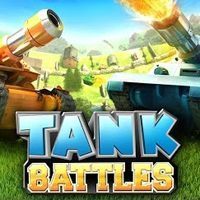 Tank Battles
Armoured shooting maintained in a slightly humorous tone. It is also distinguished from games like World of Tanks by the way the action is presented (distant isometric projection) and the move away from realism in favour of uncompromising violence.
Action | tanks | arcade elements | multiplayer | shooters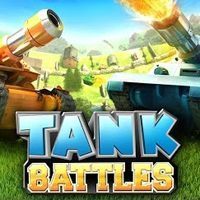 Tank Battles is a dynamic, arcade shooter with tanks in the lead role. The game was developed by Gameloft studio, known from such series as Modern Combat and Asphalt. The action in Tank Battles is presented from an isometric view. The game focuses on arcade mayhem, which distinguishes it from realistic tank shooters like World of Tanks. The title was first released on Xbox 360 and PlayStation 3, and then ported - with a few changes (e.g. the transition to a free-to-play model) - to mobile devices with Android and iOS systems.
Plot
Tank Battles approaches the subject of armoured clashes in a highly humorous way. The game takes place on an island belonging to the legendary General McTankerson. He organizes a tournament, the winner of which will be called the King of Tanks. We play as one of the commanders who want to earn this title.
Mechanics
The battles, with up to 4 players, take place in small arenas. The action is observed from an isometric view. We control a single tank. In the solo campaign, our enemies are controlled by the AI. The level of difficulty increases with the new missions during which we mainly destroy opponents. We do this by making use of the environment - destroying some objects, making our missiles ricochet and hiding behind covers.
By winning, the player receives a currency, which can be spend on buying defensive and offensive upgrades. The latter allows us to increase the firepower or get additional weapons (mines, turrets). Each machine can also be modified and improved by changing cannons, armour, tracks, camouflage and other parts. In total, the game offers more than 90,000 combinations.
Game modes
Although the main focus of Tank Battles for PS3, AND, etc. is its solo campaign, the game also offers an online mode. The multiplayer, divided into Death Match, Team Death Match and Capture the Flag modes, allows four players to compete simultaneously on ten maps. The game is very dynamic making the battles spectacular and interesting. In addition, the maps feature interactive elements. The multiplayer also has online rankings.
Technical ascpects
The battles in Tank Battles for the PS3, AND platform, etc. are presented from an isometric view and take place in relatively small arenas. This means that the game's graphics aren't that impressive. However, the graphics don't distract from the gameplay. Explosions and destruction of the environment both look exceptionally good.
Age Rating
age requirements: 12+
System requirements
Apple iOS
Additional information (iOS): Internet connection is required
Android OS
Additional information (AND): Internet connection is required
Sony PlayStation 3
Uses: PlayStation Network
Microsoft Xbox 360
Uses: Xbox Live