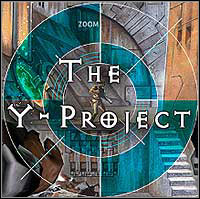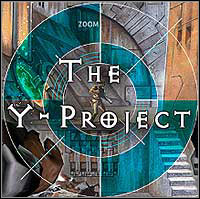 The Y-Project
PC
Action adventure game with cRPG elements. The action of the game takes place on a distant planet, 200 years in the future, and the player must defend people from an army of mutant insects.
RPG | FPP | action RPG
The Y-Project

Release Date PC

canceled
developer: Westka Interactive Official website

game language: English
Y-Project is an action adventure game with cRPG elements using a modern 3D graphics engine from Epic (first person view). The plot of the game takes place on a distant planet, 200 years in the future. Nearly 70 years before the start of the Y-Project action, people landed on a foreign planet with the intention of creating a new home for themselves. The future of civilisation did not seem to be in danger until the colonists were attacked by mutant insects, by the way, as a result of their genetic experiments. The entire population hid in a big city protected by a special glass dome. As soon as the action begins, the dome is destroyed and insects enter the city, sowing death and destruction.
The player takes on the role of a hero who must stop the genetically modified race of insects from destroying our civilization. What awaits the player - of course a lot of fighting in the futuristic, monumental city and its surroundings (a scenery similar to the one known from "The Fifth Element", and opponents, insects to those from "Starship Troopers"). We receive sixteen different weapons for use, which can be gradually upgraded. The game has an interesting storyline (quest system), in which the player navigates between dense networks of influences and intrigues of two rival factions, i.e. the Military and Scientific factions. Contacts with the environment play an important role in the Y-Project. Every decision and even the way we behave influences the attitude and attitude towards us NPCs. The game is equipped with advanced artificial intelligence, allowing opponents to communicate and coordinate their actions. During the game our character develops, gains more experience, learns new skills and fighting techniques.
Please let us know if you have any comments or suggestions regarding this description.
Last updated on 10 December 2007
Game mode: single player
Age restrictions The Y-Project: 16+