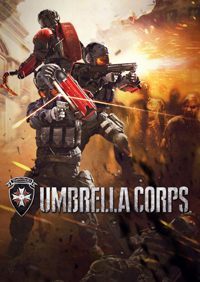 Umbrella Corps
An online FPP/TPP shooter from set in the survival horror universe of the Resident Evil franchise, developed by Capcom. Game mechanic combines the elements of the rather coldly received Operation Racoon City and popular online shooters like Counter-Strike.
Action | FPP | TPP | zombie | FPS | network | multiplayer | TPS | co-op | shooters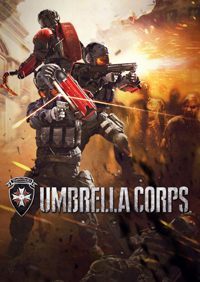 Game mode: multiplayer
Multiplayer mode: Internet
Umbrella Corps is an online multiplayer FPP/TPP shooter set in the universe of the survival horror game series, Resident Evil. It is the franchises' second – after the infamous Resident Evill: Operation Racoon City – spin-off that focuses on online multiplayer matches and was created by Capcom's developer team under the lead of Masachika Kawata, a co-creator of most of the franchise's major entries. Umbrella Corps for PC and PS4 has been announced in September 2015 during Tokyo Game Show and debuted on the 20th anniversary of the series, whose first part appeared on the PlayStation console in March 1996.
Gameplay
Umbrella Corps combines the elements known from the aforementioned Operation Racoon City with those of popular online shooters like Counter-Strike, with the gameplay focusing on fast and eye-catching fights of armed to teeth teams of mercenaries that represent powerful corporations competing on the field of biological weaponry. Matches take place on relatively small maps, based on locations taken from various Resident Evil games, and during the game – depending on players' preference – we can switch between first- and third-person perspective. One of the key aspects of the gameplay is, obviously, cooperation with teammates, and making use of the tactical options provided by a dedicated cover system
As a game from the Resident Evil brand, Umbrella Corps wouldn't do without a throng of zombies everywhere. The AI-controlled living dead aren't just an addition, forced on the game by the franchise, or an irritating foe to the players - they also serve as an important, completely viable tactical option, which we can use e.g. as a living shield. Due to that, the players can choose from a wide variety of more or less conventional equipment, both in ranged (pistols, grenades) and melee combat (axes). The game also features unique gadgets, such as spiked boots or various zombie control equipment.
Game modes
In Umbrella Corps for PC and PS4 we will find a wide variety of game modes, dedicated to both cooperative and competitive multiplayer gameplay. Most of them are, obviously, modifications of the most classic multiplayer modes e.g. One Life Deathmatch, in which the players compete with each other with only one life per round.
Technology
Umbrella Corps for PC and PS4 is powered by the popular multi-platform engine, Unity, providing the balance between visual quality and smooth gameplay, an essential feature in online games. Nonetheless, the developers did everything they could to use all the power the hardware can provide, so the game's visuals are on a very high level.
Similar games:
PEGI Rating
System requirements
Minimum:
Intel Core i3-4160 3.6 GHz
4 GB RAM
graphic card 1 GB GeForce GTX 460 or better
13 GB HDD
Windows 7(SP1)/8.1/10 64-bit
Recommended:
Intel Core i7-4790 3.2 GHz
6 GB RAM
graphic card 2 GB GeForce GTX 760 or better
13 GB HDD
Windows 7(SP1)/8.1/10 64-bit
Uses:
PlayStation Network