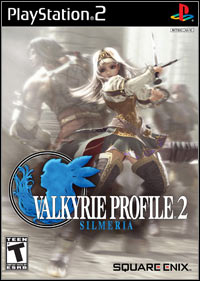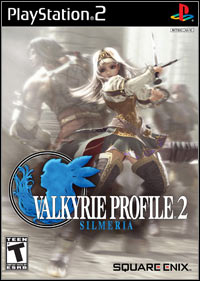 Valkyrie Profile 2: Silmeria
PS2
Valkyrie Profile 2: Silmeria ® is a cRPG game developed by Tri-Ace studio programmers, cooperating with Square Enix. The title is a prequel to the 1999 issue of Valkyrie Profile.
Valkyrie Profile 2: Silmeria

Release Date PS2

26September2006
developer: tri-Ace publisher: Square Enix Official website

game language: English
Hundreds of years before Lenneth's tale, another saga lies concealed by the gods.
The valkyrie Silmeria once served Odin loyally, but after an incident ignited a conflict between them, Odin forcefully reincarnated her as a human. The human soul that would carry her spirit was that of Alicia, Princess of Dipan. Ordinarily, Silmeria's consciousness would have been sealed, her spirit dormant until she was next summoned...
However, the forced transmigration causes Silmeria's spirit to awaken within Alicia, leaving two souls to inhabit a single body. The spirit that should have been sealed has awakened—a situation Odin will not ignore for long.
Photon Action System
This installment introduces the new Photon Action System to Valkyrie Profile's side-scrolling action format. Projecting photons grants players more freedom to explore and expands the action, resulting in challenging puzzles with clever solutions. Add to that sealstones that affect the laws of nature in dungeons, launching strategy to new heights.
Advanced Tactical Combination
The unique, highly acclaimed battle system of the previous game has evolved into the Advanced Tactical Combination Battle System. Feel the exhilaration of accelerated battles raging across 3D environments for more spectacular and more strategic combat than ever before!
Game mode: single player
Media type: 1 DVD
User score: 8,3 / 10 based on 154 votes.
PEGI rating Valkyrie Profile 2: Silmeria
Valkyrie Profile 2: Silmeria System requirements