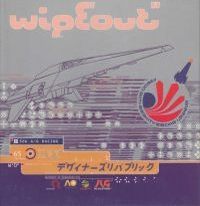 WipEout
A futuristic racing game that has given rise to one of the most popular series in its genre. Players sit at the helm of modern antigravity cars, taking part in the ruthless struggles taking place on seven different routes.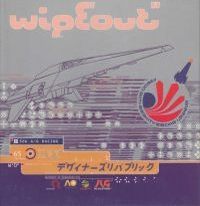 WipEout is a futuristic racing game, which gave rise to one of the most popular series in its genre, and subsequent editions of the series, most often published on Sony consoles, very often set new graphical and fluidity standards for racing games. This cult title was developed by the legendary British studio Psygnosis and was released on PC, PlayStation and SEGA Saturn.
Mechanics
WipEout takes place in 2052, and players take part in the league of futuristic antigravitational cars. Four teams compete against each other and each team is equipped with two different machines with different parameters such as acceleration, maximum speed, weight and turning radius. In each of the races, apart from the player, there are seven competitors controlled by a computer AI.
The creators have prepared seven different tracks, six of which are located in futuristic versions of Canada, Germany, Greenland, the United States, China and Japan. If we manage to finish each of them at the highest level of difficulty, we will unlock the hidden track on Mars. The rivalry has not much in common with fair play rules - we can use a number of weapons and power-ups, such as shields, afterburners, mines, shock waves, rockets and missiles. Thanks to them, we can hinder the other participants of the race, and protect our vehicle from damage.
Technical aspects
When WipEout premiered in 1995, it impressed both with its SVGA graphics, as well as with its smoothness and speed. An additional advantage of the game is also a dynamic techno soundtrack, where you can hear such artists as Leftfield, The Chemical Brothers or Orbital. Depending on the platform, the title allows up to 8 people to play offline and/or direct competition between 2 players in the local network or via the Internet.
Similar games:
Age Rating
age requirements: everyone
System requirements
Minimum:
486/DX2 66 MHz
8 MB RAM
DOS
Uses:
PlayStation Network
Uses:
PlayStation Network
Uses:
PlayStation Network
Requirements (AND):
Xperia Play