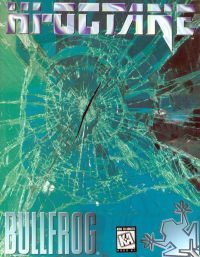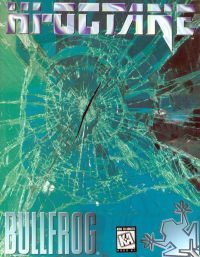 Hi-Octane
A science fiction-based futuristic racing game, a side-project of the experienced Bullfrog studio. In the game we sit at the helm of 6 futuristic cars, competing on 6 different routes, full of shortcuts and branching.
Hi-Octane is a futuristic science fiction racing game developed by Bullfrog, the authors of such recognized titles as Populous, Powermonger, Syndicate, Theme Park or Magic Carpet. The game was originally created as a side project of the studio, but the obligations towards the publisher caused the game to be completed and published at a truly express pace of 2 weeks.
Mechanics
In Hi-Octane, we drive one out of the six available cars, which differ not only in appearance (some look more like cars, other resemble planes) but also in parameters such as weight, maximum speed, durability and armament. The competition takes place on six futuristic routes: Thrak City, Slam Canyon, New Chernobyl Central, Shanghai Dragon, Trans-Asia Interstate and Amazon Delta Turnpike, located in Sweden, Germany, Russia, China, India and Brazil respectively.
A characteristic feature of Hi-Octane is the openness of the routes, allowing you to choose one of several routes and use a lot of various side roads and shortcuts. Our vehicle consumes gas, which can be replenished by collecting bonuses scattered along the route or passing through specially designated refueling zones. We replenish shields and weapons in a similar way. Individual vehicles are equipped with mini-guns (with endless ammunition) and limited rockets, thanks to which we can make rivals' lives unpleasant and even eliminate them from the race for some time.
Technical aspects
In terms of graphics, Hi-Octane runs on a modified Magic Carpet 2 engine, offering decent 3D graphics. The creators have also tried to provide a wide variety of routes, four different camera settings and a realistic sense of speed, accompanying us during the race. The PlayStation version includes additional routes and gameplay modes, which are available to PC owners as a separate patch.
Last updated on 20 April 2017
Game mode: single / multiplayer Multiplayer mode: Player counter: 1 - 2
Age restrictions Hi-Octane: 12+
Hi-Octane System requirements
Minimum:
486/DX 33 MHz
8 MB RAM
DOS
Uses:
PlayStation Network
Uses:
PlayStation Network