Win Phone Fighting Video Games
Fighting games. In these titles controlled character is usually fighting with one opponent on a special arena or a ring. The player can use a couple of basic moves or many combos and special attacks which require pressing specific sequences of buttons to be triggered. more
Browse the Encyclopedia by genre and tags. Each game has one main genre: Action, Fighting, Puzzle, Adventure, RPG, Sports, Strategy, Simulation, Party, Racing, Arcade. You can search multiple tags and filter games by platforms, scores, or release dates.

Shadow Fight 2
Fighting 11 December 2014
Continuation of the hit game from Facebook. We play the role of a warrior who, contrary to the ban, freed ancient demons and now, in the form of a shadow, tries to face them. The advantage of the game is the original graphic design, consisting of colorful, hand drawn sceneries and shadows of fighting characters.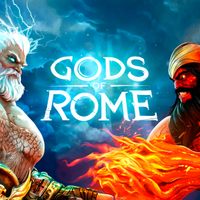 Gods of Rome
Fighting 18 December 2015
A fighting game set in the mythology of ancient Rome and Greece, developed by the experienced creators of mobile games from the French Gameloft studio. Its universe is inhabited by gods, titans, and other fantastic creatures from myths and legends. The game mechanics of Gods of Rome employs solutions similar to titles like mobile version of Mortal Kombat or Injustice: Gods Among Us.