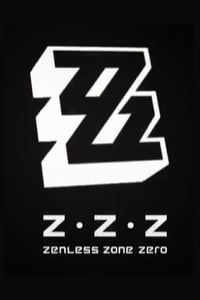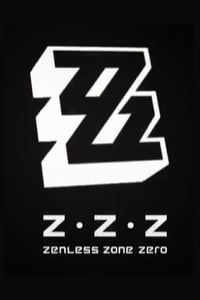 Zenless Zone Zero
Zenless Zone Zero is another action PRG from HoYoverse studio (formerly known as MiHoYo). This time the developers take us to the postapocalyptic world and a huge metropolis, which thrives on the substance extracted from the monsters.
Action | TPP | play for free | action RPG | jRPG | urban fantasy | Games as a service
Zenless Zone Zero is another third-person action RPG developed by HoYoverse (a studio brand MiHoYo is responsible for), the creators of Genshin Impact and Honkai series. This time the Chinese developer has decided to use science fiction style, although fans will notice many similarities to the company's previous games.
Plot
Zenless Zone Zero presents a post-apocalyptic world ruined by Hollows - mysterious dimensional disturbances that are home to dangerous entities known as Ethereals. What's worse, the Hollows distort reality and have a deadly effect on the creatures they contain, often turning them into nasty mutants.
However, by the time the game's action begins, few people see the Hollows as catastrophic phenomena anymore. The city of New Eridu - the last bastion of civilization - has turned it into a commercial venture. All thanks to the discovery of Ether, a substance extracted in these dimensional rifts.
Of course, obtaining it is fraught with risk, especially since New Eridu has factions competing with each other for access to Ether, not to mention the bandits and monsters prowling the Hollows. If one wants to explore these pocket dimensions and return with the loot, they must use the services of Proxy - mercenaries acting as guides through the Hollows.
This is the role that will be given to the player, who will have to guide successive clients through dangerous zones, gradually learning the history of other characters. He will also have to reconcile the risky life of Proxy with the seemingly peaceful life in the city, where constant backstage battles occur between corporations, gangs, conspirators and fanatics.
Game mechanics
Zenless Zone Zero follows the path set by Genshin Impact. The gameplay takes place in real-time and in TPP view, and at its heart are dynamic clashes with enemies using a diverse arsenal and abilities. In combat, characters use both melee weapons (sometimes more unconventional than katanas or other swords) and ranged weapons. We can do combo attacks, often with the use of QTE sequences. The whole thing is enriched with roguelike elements.
Technical aspects
HoYoverse managed to get players used to 3D, but anime-style graphics and it's no different here. Zenless Zone Zero is full of typical Japanese anime motifs and colors, not to mention characters like robots, girls with cat ears, and more bizarre characters. The whole thing is strongly reminiscent of Genshin Impact, albeit with a more futuristic vibe, which is emphasized by the game's soundtrack.
Last updated on 10 June 2022
Game mode: single player
Age restrictions Zenless Zone Zero: 12+