News
special offers
26 November 2019, 22:47
Black Friday Sale on Amazon US
Holidays are right behind the corner, which means Black Friday is already here (well, almost). We've taken a look on the most intresting offers available on Amazon and we present our findings to you.
Preparations for Black Friday have given us a plenty of promotions and special offers on Amazon. Although there's still some time before the shopping holiday, we can already buy Xbox One consoles, games for PlayStation 4 and Xbox One or Kindle ebook readers at reduced proces. We have selected the most interesting offers and we present them below.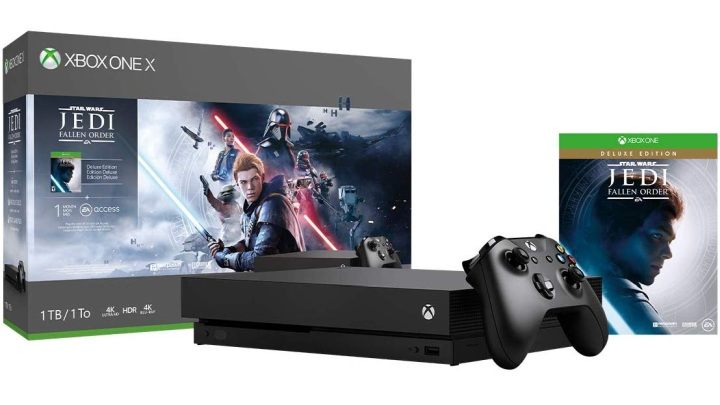 The Xbox is also included in Amazon's promotions.
For goods costing more than $25 and for Prime subscribers, shipping within the United States is free. The number of pieces in the promotion is limited.
Selected promotions are presented below:
Games
Consoles
Gamepads
Gamepad DualShock 4 - $38.99
Headphones
Headphones Philips X2HR - $119.90
Storage Devices
500GB SSD Samsung 860 EVO - $57.99$
Ebook Readers
DISCLAIMER:
Gamepressure receives commission from stores whose offers are presented above. However, we have made every effort to choose only the most interesting promotions - above all, we want to publish the best offers for hardware, gadgets and games.