News
video games
06 September 2020, 20:17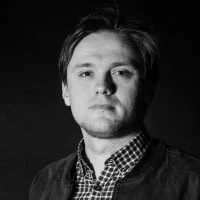 author: Matthias Pawlikowski
First Gameplay Trailer for War Mongrels
We've just seen the first trailer of War Mongrels, a game from Polish Destructive Creations, which shows the nightmare of World War 2 and the Holocaust.
The recently announced War Mongrels, a new game from Destructive Creations (Ancestors Legacy and Hatred) got its first gameplay trailer. It shows the rather typical formula familiar to everyone, who played the Commandos, set in pretty, 3D environments.
War Mongrels, the reveal trailer of which you might have seen recently, is an isometric strategy, in which we command a small unit of vagabonds and deserters during WW2. The game portrays the events of the brutal, Eastern front, and it's thoroughly uncompromising in its depiction of war atrocities. The entire gameplay, over 20-minutes-long, can be watched below:
Though War Mongrels definitely harks back to Commandos, the devil's in the details. What seems particularly noteworthy is the three-dimensional visual setting and – perhaps most of all – the fact that the developers are taking no prisoners in terms of visceral brutality and literal depictions of mass murders. Two of the heroes –Nazi Wehrmacht deserters – sneak through a village in search of provisions. Their abilities allow us to stealthily eliminate guards, divert their attention, dress up as soldiers, and plan every move in advance. The game also features a tactical pause, that lets us plan a sequence of movest that are executed immediately after unpausing.
What's most notable about War Mongrels is the sheer brutality of war. The new game from the developers of Ancestor's Legacy is in a completely different league than any pompous war game you can play. The developers certainly don't want to play it safe, and they're not afraid to show the Holocaust the way it really went down, with all its senseless, animalistic cruelty. The game will depict scenes of mass murders, ethnical cleansing, and will also show the Nazi death camps.
Another interesting aspect should be the unique set of characters – Wehrmacht deserters are a bold move, and they will be joined by other atypical individuals, all broken by war. An interesting piece of trivia is that one of the protagonists will be voiced by Doug Cockle, mostly known to us as the voice of the witcher Geralt of Rivia (The Witcher).
The gameplay is over 20 minutes and is narrated by one of the devs. The game is slated to release in 2021.