Amnesia: The Dark Descent - When Life No Longer Exists - Game mod - Download
The file When Life No Longer Exists is a modification for Amnesia: The Dark Descent, a(n) adventure game. Download for free.
file typeGame mod
file size67 MB
last updateFriday, February 1, 2013
downloads1190
downloads (7 days)0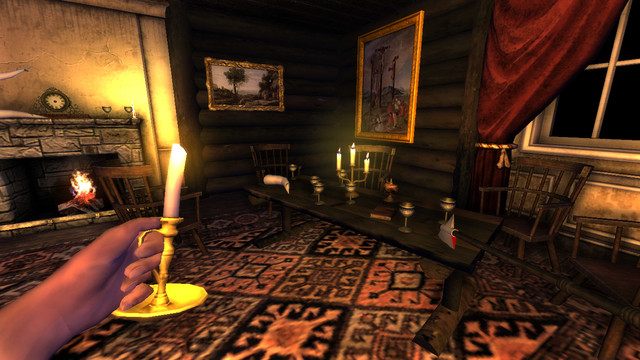 When Life No Longer Exists is a fan made adventure for Amnesia: The Dark Descent created by Unearthlybrutal. The background story begins in year 1089, war was over and villagers lived happily in their little town which was ruled by the man. He was a great viking warrior, but he turned into satanic rituals, filling his house with forbidden books and symbols. He was also a good mechanic, so he built up a big machinery to protect himself from the enemy. But something went badly wrong. He started to hear strange talking all around the house. He started to fear Valkyries, whom were supposed to take the greatest warriors from the battleground to the Valhalla. The veteran wanted to go to the Valhalla, but first he needed to die like a warriors was supposed to die. He was about to die in his own home and he couldn't start the war again, so he was in trouble.
Now, 1542, Samuel Gullstrand (you), has bought this estate and started to live there. Ever since he moved there, he started to have nightmares and suffered from severe pain during the nights. He sees the same nightmare every night, "Gates of Hell opens in this house". He is the first one who sleeps in this house after almost 500 years. It's only his third night in this house. But what, if the nightmares aren't only the nightmares? And did the veteran ever made his way to the Valhalla?You will find out...
Mod requires the Justine patch update. To install the adventure download the archived file and extract it into "...Amnesia The Dark Descent\custom_stories" directory. In the end launch the game and select the mod in Custom Story menu.
Last update: Friday, February 1, 2013
Genre: Adventure
File size: 67 MB
see more
Popular files for Amnesia: The Dark Descent