Portal 2 - Robot Pride: Episode One - Game mod - Download
The file Robot Pride: Episode One is a modification for Portal 2, a(n) puzzle game. Download for free.
file typeGame mod
file size5.7 MB
downloads1017
(last 7 days)0
last updateMonday, December 15, 2014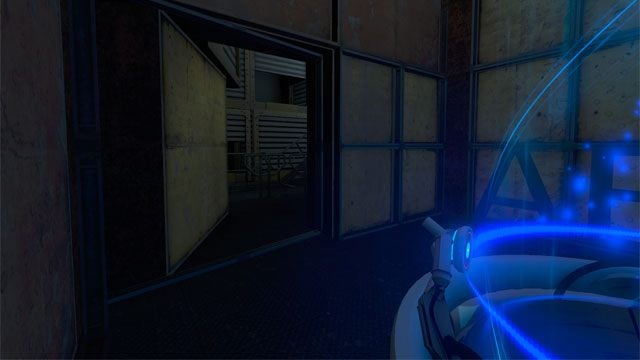 Robot Pride: Episode One is a mod for Portal 2, created by Loaf of Toast Productions.
Info:
Back in the proverbial golden days of Aperture, scientists began research and development on emotions in robots, as to help the development of a non-violent GLaDOS. To do so, they created the Robot Pride Initiative, as well as two robots. Their names were Atlas and P-body: the ultimate cooperative testing duo!
Unfortunately, the scheduling team mixed up the Robot Pride testing and the booting of GLaDOS. The Initiative was forcefully postponed by deadly neurotoxin. Whoops. Fortunately, another research and development team had a precautionary core in place: the blue sphere we know today as Wheatley. The science wasn't really all that understood and it just had bad ideas.
Years passed, and the chambers gained dust. Walls caved in, others caved out. Plants hung from the ceiling tiles, artificial light poured in. The chambers were forgotten, decrepit, forsaken. The ruins of human-run Aperture.
Not to worry, though! GLaDOS did some searching and found all these chambers just lying around. She decided to put them to good use, and the Robot Pride Initiative was back up on its feet. Not for the understanding of wishy-washy "feelings," but for science.
How to install
Extract this archive into your older. To start, simply play coop with friend and type "changelevel mp_coop_site_a" in console (without the quotes).
Remember, your partner must have the maps to play!
Last update: Monday, December 15, 2014
Genre: Puzzle
File size: 5.7 MB