Age of Mythology: Extended Edition - Improvement Mod v.1.12c - Game mod - Download
The file Improvement Mod v.1.12c is a modification for Age of Mythology: Extended Edition, a(n) strategy game. Download for free.
file typeGame mod
file size128.3 MB
last updateMonday, April 4, 2016
downloads5277
downloads (7 days)19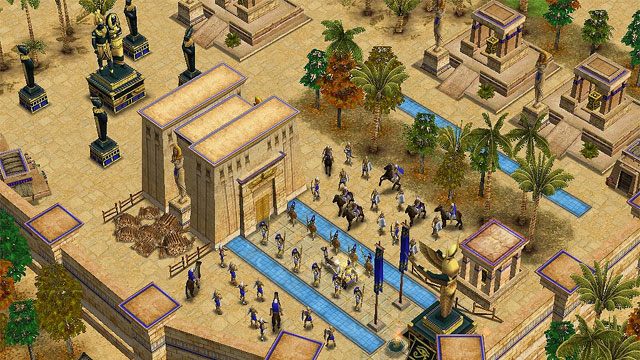 Age of Mythology Improvement Mod is a mod for Age of Mythology: Extended Edition, created by XLightningStormL.
Description:
Improvement Mod gives a new look and feel to AoM, while keeping it's concept, and Features intact, don't expect much to be taken away.
Notable Features include:
All Human Units will Equal 1 pop, Heroes will be now 0 pop (Except Priests, Atlantean, and Hesirs)
Two New Random Maps: Bayou and Chaparral.
Two Scenario Campaign
100s of New Units and Buildings.
60+ New technologies
Shrines return as a Priest Upgrade Building.
Priests Enabled for all Civ's (Norse Priests can train Ravens, and Egyptian one's can convert other Priests)
Improved Building Health for *slightly longer games
Instructions:
Extract the archive and copy the contents of " ImpMod" into game's folder. Agree to overwrite.
Last update: Monday, April 4, 2016
Genre: Strategy
File size: 128.3 MB
Files for Age of Mythology: Extended Edition