Wolfenstein 3D - Wolf3D: Third Person - Game mod - Download
The file Wolf3D: Third Person is a modification for Wolfenstein 3D, a(n) action game. Download for free.
file typeGame mod
file size28.4 MB
last updateFriday, December 16, 2016
downloads885
downloads (7 days)29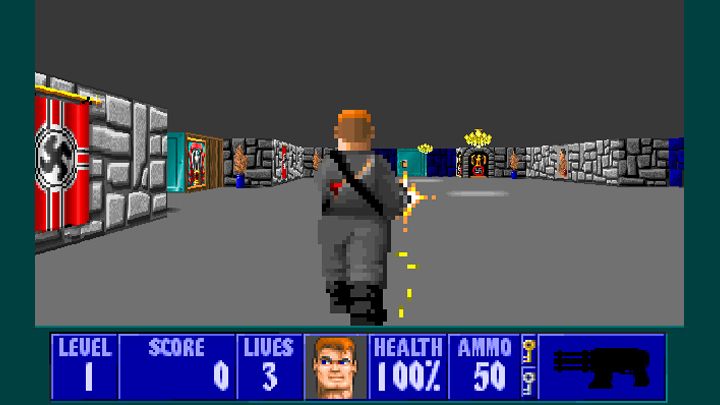 Wolf3D: Third Person is a mod for Wolfenstein 3D, created by DoomJedi and LinuxWolf.
Description:
Now Wolfenstein 3D is a Third Person Shooter, and you also get the Original Game in First Person. And there is another extra: THE NAZI MOD. You can play as "Team Nazi" in Third Person: The Team: -Nazi Officer with a Knife. -Nazi Guard with a Pistol. -SS Nazi with a Machinepistol. -Mecha Hitler with 4 Chainguns. Control: -arrow keys -Shift to RUN -Ctrl/Mouse1 to Shoot -Chance Weapons/Charakter 1,2,3,4 There is also a Multiplayer, but it does not work on every PC... Multiplayer control is in the Multiplayer.txt
Instructions:
Q: How to start the game?
A: Extract the "Wolf 3D - Third Person" file. Start "Wolf4SDL-wolf3d_full.exe" in the "Base" folder.
Q: Where is the "Base" Folder?
A: There are one Base in all Folders for example:Play as BJ/Base/Wolf4SDL-wolf3d_full.exe
Control:
-W,A,S,D
-Shift to RUN
-Ctrl/Mouse1 to Shoot
-Chance Weapons/Charakter 1,2,3,4
Report problems with download to support@gamepressure.com
see more
Popular files for Wolfenstein 3D