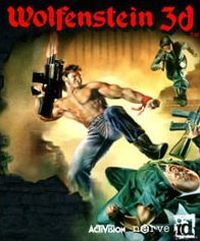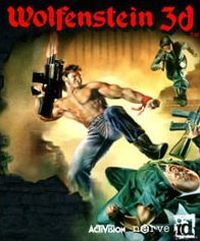 Wolfenstein 3D
A 1992 cult shooter game, often called the "forefather" of 3D FPS games. Wolfenstein 3D was developed by the famous studio id Software, also known from such titles as Doom or Quake. You play as William "B.J.
Action | FPP | World War II | FPS | shooters | Xbox Game Pass | very brutal
Wolfenstein 3D
Release Date
Wolfenstein 3D for PS3 and X360 is a conversion of one of the most famous FPS games in history, and a milestone on the road to the modern 3D games. The creators upgraded some elements of their work and also added a rank system, which helps to pinpoint the best players.
Plot
You play as William "B.J." Blazkowicz, an Allied special forces spy, who does dangerous mission on the enemy ground. His main task in Wolfenstein 3D is infiltrating Hollehammer Castle, where the Nazi scientists, led by Doctor Schabbs, are working on a secret project on creating invincible super-soldiers. According to the intelligence reports, the research may involve raising the dead, but since it sounds highly improbable, it needs to be checked first.
Mechanics
The game has been divided into 6 episodes, which can be played out of order. Apart from the official main "Eisenfaust" campaign, Blazkowicz has to take care of other assignments—starting with the most important, which is breaking out of prison, the eponymous Castle Wolfenstein. You fight using four weapons: a knife (which is actually only useful against dogs) and three kinds of guns, all of them using the same kind of ammo. You face a multitude of foes, mostly regular foot soldiers. At the end of every episode, you fight a boss enemy, who is more resilient than the other opponents. However, the bosses are not quite difficult to defeat if you remember to dodge.
All the levels in the game are labyrinth-like, which make it only too easy to get lost (sadly, the protagonist doesn't have a map of any kind). Some doors can only be opened with special keys, which come in gold and silver variants. Every stage ends with you finding a lift and taking it down to the next level. Fans of exploration can try finding many hidden rooms, which can be discovered by knocking on walls. The rooms are usually full of treasure (worth extra points) or ammo, and can also contain the most powerful of the guns.
Technical aspects
Wolfenstein 3D for PS3 and X360 has been slightly remodeled, compared to the original, mostly in terms of resolution—the game supports HD now. It also features several ranks, which enables pinpointing the best original Wolfenstein players. What's more, completing the game unlocks new weapons and other extras in the upgraded version of Wolfenstein, released in 2009 for Xbox 360 and PlayStation 3.
Last updated on 30 May 2016
Game mode: single player
Media type: 2 HDD
User score: 8,3 / 10 based on 1523 votes.
PEGI rating Wolfenstein 3D
Wolfenstein 3D System requirements
Recommended:
AT 286 12MHz
1MB RAM