The Witcher 3: Wild Hunt - Skilled Humans v.1.4 - Game mod - Download
The file Skilled Humans v.1.4 is a modification for The Witcher 3: Wild Hunt, a(n) rpg game. Download for free.
file typeGame mod
file size4.7 MB
last updateSaturday, January 21, 2017
downloads8010
downloads (7 days)16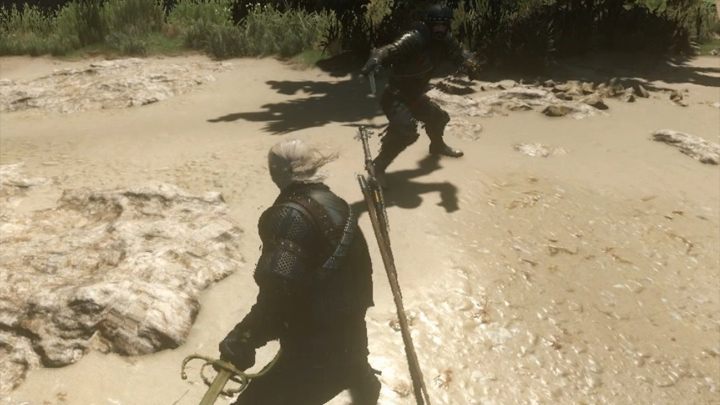 Skilled Humans is a mod for The Witcher 3: Wild Hunt, created by WonDoe.
Description:
This mod improves the skills of all human opponents in the game.
MAIN CHANGES TO HUMAN AI:
- No more taunting
- If an enemy blocks a 2nd consecutive hit, they'll attempt a counter-punch.
- They' now occasionally dodge your attacks.
- They can now dodge mid-attack in the same way the player can.
- Dodge/Block costs: 31/22. Default stamina pool is still 100.
- Aside from dodging/blocking, enemy actions no longer consume stamina (to encourage more aggressiveness)
- 1 handed sword/axe/club/Bow/CrossbowMelee enemies now use a modified version of the Witcher combat style, using a few sped up version of the default npc attacks. Also changes dodging animation. Only a few Witcher heavy attacks were included.
- One of the attacks included is a damageless version of Rend which can break your guard.
- 2 handed enemies had their attack speeds increased by 40-70%.
- 2 handed hammer/polearm/axe types will raise their guard after 2 hits instead of 1 and will attempt a counter-punch after.
- 2 handed enemies can now run towards you instead of slowly walking.
- A small change to make monsters "taunt" just a tad bit less; might not even be that noticeable.
- AI "combat tactic" changed to one that should make them not move at too-far distances as they approach/surround you.
Instructions:
To install extract into "Mods" folder.
see more
Popular files for The Witcher 3: Wild Hunt