The Witcher 3: Wild Hunt - The Witcher 3 HD Reworked Project v.4.6 - Game mod - Download
The file The Witcher 3 HD Reworked Project v.4.6 is a modification for The Witcher 3: Wild Hunt, a(n) rpg game. Download for free.
file typeGame mod
file size544.2 MB
last updateSaturday, July 22, 2017
downloads18764
downloads (7 days)340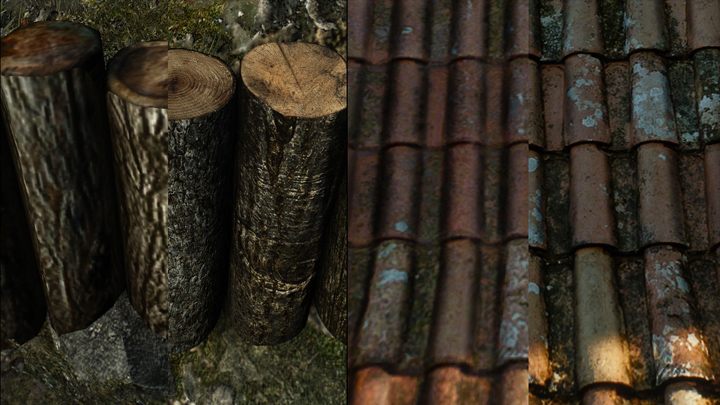 The Witcher 3 HD Reworked Project is a mod for The Witcher 3: Wild Hunt made by Halk Hogan.
Description:
This project aims to improve the graphics by reworking models and textures to better quality.
FEATURES:
- high quality meshes with a lot of details, most of them are created from scratch, good optimalization is preserved
- very high quality detailed textures with great sharpness and performance, without any unnecessary VRAM losses (no unnecessary big textures for small stuff)
- very high quality accurate normal maps, almost all is baked from high poly meshes, these normals combined with detail normalmaps, giving amazing look with almost any performance hit!
- specially customized materials for all reworked stuff
What this modification change?
Currently modification changes following stuff:
- Rocks
- Spruces
- Thatched Roofs
- Ceramic Roofs
- Wood Logs
- Wood Crates
- Water Puddles
- Sacks
- Stools
- Books Stacks
- Scrolls Stacks
- Checkered Floors (with experimental Displacement in Circle near Passiflora)
- Bear Furs
- Grain Textures
- Hay Textures
- Moss Textures
- Novigrad Walls LOD
- Braziers
- Simple Wooden Tables
- Toadstools
- Rocks (Toussaint)
- Wood Logs (Toussaint)
- Sacks (Toussaint)
This modification reduces performance?
It depends on your video card and its VRAM, but generally modification doesn't reduce performance. On my GTX 980Ti (previously Radeon HD7970 3GB) I haven't noticed any decrease fps and stutters.
Installation
Download archive and extract "modHDReworkedProject" folder to "(You Witcher 3 game folder)/mods" -if the "mods" folder doesn't exist - create it.
Attention!
This mod requires the highest priority among textures/meshes mods, this will avoid of any errors and glitches. So if you are using other texture/meshes mods, you must set the highest priority to this modification.
How to do it:
1. Go to "C:\Users\[user_name]\Documents\The Witcher 3\" and create file "mods.settings"
2. Open this file (in a text editor) and paste there:
[modHDReworkedProject]
Enabled=1
Priority=0
3. Save.
4. It's done. Enjoy!
Uninstallation
Delete folder "modHDReworkedProject" from "mods" folder in you game location.
Report problems with download to support@gamepressure.com