Hexen: Beyond Heretic - Korax v.4 beta3 - Game mod - Download
The file Korax v.4 beta3 is a modification for Hexen: Beyond Heretic, a(n) action game. Download for free.
file typeGame mod
file size25.4 MB
downloads286
(last 7 days)0
last updateSunday, April 2, 2017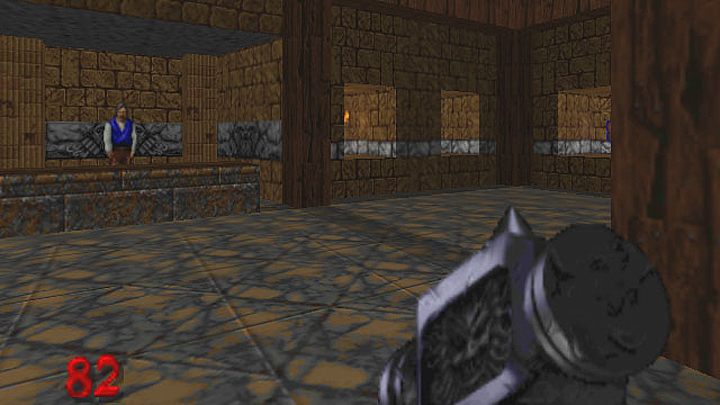 Korax is a mod for Hexen: Beyond Heretic, created by JangoFett
Description:
Korax Mod is The first playable result of our development of the Korax engine. This is a gameplay modification that allows you to play the original Hexen levels in Direct 3D / OpenGL with some new RPG features, making for a much more differentiated gameplay according to which class you play. With the fighter, you'll laugh in the beginning as it'll be very easy, and will sweat (and die) in the end. With the mage, you'll have an extremely tough start and a child's play towards the end.
Korax Mod is based on the famous jHexen port by SkyJake, providing some outstanding lightning effects and flares.
This gameplay mode has a lot of cool features, like a spell casting system for every class, depending on the player class that you select you will be able to cast some spells, as the mage you will be able to cast up to 7 different spells acquired by raising your experience level, as the cleric you will be able to cast up to 4 different spells, and the fighter has the berserker to use.
Each class has different attributes and different restrictions to use armor and some artifacts, giving more challenge for the game, also some of the monsters health points have been raised to make a decent match for all of this.
After finishing the different HUBs of the game you have the option to get to a shop where you will be able to buy different artifacts with the gold you get by killing enemies.
To run the mod:
Use vlaunch.exe and point towards the WAD file with the game.
Last update: Sunday, April 2, 2017
Genre: Action
File size: 25.4 MB
see more
Popular files for Hexen: Beyond Heretic