S.T.A.L.K.E.R.: Shadow of Chernobyl - Priboi Story v.3.2.5 - Game mod - Download
The file Priboi Story v.3.2.5 is a modification for S.T.A.L.K.E.R.: Shadow of Chernobyl, a(n) action game. Download for free.
file typeGame mod
file size478.5 MB
last updateFriday, September 29, 2017
downloads974
downloads (7 days)54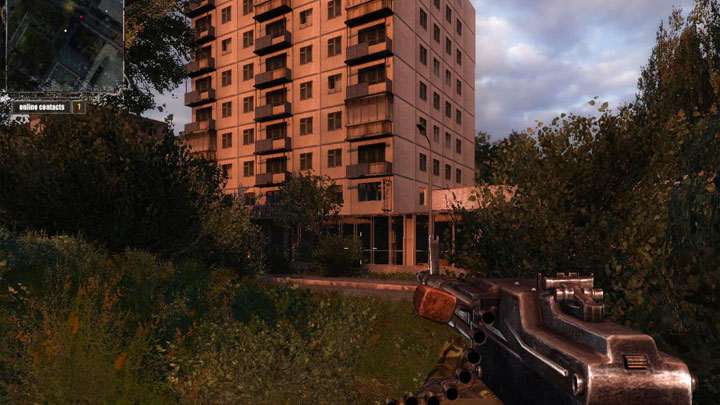 Priboi Story is a mod for S.T.A.L.K.E.R. Shadow of Chernobyl, created by dez0wave.
Description:
Itís total conversion mod with new storyline for Shadow Of Chernobyl page.
About Priboi Story: Approximately one year has passed since the Marked One's story. You are the military Lieutenant Priboi Slipchenko, and you were sent into the Zone... There was a secret organization, called UHSF, and they were responsible for the incident in '86. They had a base at Dead City but the mercenaries wiped them out in the late 80's. The organization fell apart, and the last living members disappeared until today. Somehow this story is connected to the Marked One's story, and you'll eventually find out how. Over 20 important classified documents were hidden in the zone and you will need to find them to complete the puzzle. You will need to be "Sherlock Holmes" and dig deeper in the zone then you have ever done before. Important note:
To install:
1.Download
2: NB: If you already have a gamedata folder in the SHOC installation folder, either delete it, or rename it
to gamedata_old (or similar), in case you wish to keep the other mod/priboi story contained in the Gamedata folder.
3: Unzip to S.T.A.L.K.E.R. Shadow Of Chernobyl installation folder. NB: Use 7zip: www.7zip.org
4: Edit fsgame.ltx as usual with mods ($game_data$ = true|true|)
5: Start a new game. NB: Play on MASTER Level!
Report problems with download to support@gamepressure.com