Sniper: Ghost Warrior 3 - Sniper Ghost Warrior 3 Improvement Project v.0.51.6 - Game mod - Download
The file Sniper Ghost Warrior 3 Improvement Project v.0.51.6 is a modification for Sniper: Ghost Warrior 3, a(n) action game. Download for free.
file typeGame mod
file size33.7 MB
last updateFriday, January 17, 2020
downloads16946
downloads (7 days)80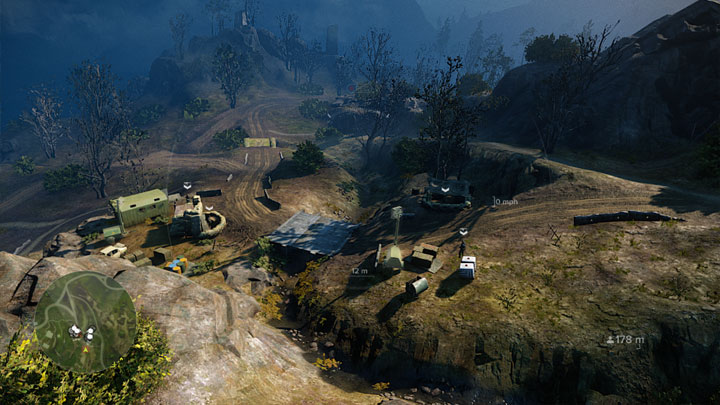 Sniper Ghost Warrior 3 Improvement Project is a mod for Sniper: Ghost Warrior 3, created by Ambient_Malice.
Description in authorís own words):
This is a little mod designed to improve Sniper Ghost Warrior 3. What it does is attempt to alleviate the game's NPC spawning and despawning issues. NPCs popping in and out of existence is an immersion shatterer, and something that ideally should never be seen happening by the player.
Features:
NPC despawn visibility timeouts increased from 1-2 seconds to 240 seconds.
NPC despawn minimum distance increased from 50 meters to 800 meters. (This is often ignored.)
AIZone set to 500/800 meters globally. Not a great approach, admittedly, but it seems to get the job done. Some outposts don't seem to spawn NPCs until the player is within a certain area, and there's probably an override somewhere.I don't fully understand how this game's spawning system works.
This mod is not intended to fuel any negative sentiment towards CI Games, who are a passionate, hard working developer who have strived to do their best for their game and the community of fans.
Installation Notes:
This patch is intended for Version 1.4 of Sniper Ghost Warrior 3.
To install the mod, place Scripts.p6.pak file and Levels folder in the Sniper Ghost Warrior 3\GameSDK folder. Please be aware that this mod's files may/will conflict with future updates of the game. When CIGames release a new update for SGW3, delete all level.p1.pak files. Scripts.p6.pak will likely be overwritten by their own update.