Kingdom Come: Deliverance - More Responsive Targeting v.1.04.1 - Game mod - Download
The file More Responsive Targeting v.1.04.1 is a modification for Kingdom Come: Deliverance, a(n) rpg game. Download for free.
file typeGame mod
file size328 B
last updateSunday, March 4, 2018
downloads2197
downloads (7 days)6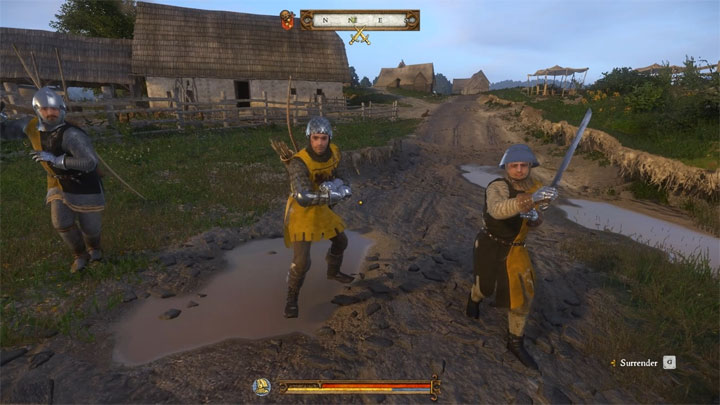 More Responsive Targeting is a mod for Kingdom Come: Deliverance, created by Nahmy.
Description:
This is a simple config file that tweaks some of the game settings to allow you more control over who you're targeting and how you want to maneuver during a fight. Currently this is only tested for Keyboard & Mouse controls, but I am going to look into testing with my Gamepad later.
The primary goal of this mod is to improve Dynamic locking and it has has loosened up the camera controls significantly during your fights in Kingdom Come: Deliverance. Dynamic locking is still tight enough that you can execute combos but it no longer forces you to stay locked to a single target as it does in the vanilla game. Manual locking distances have been slightly increased, allowing you to select your target from a crowd and move in to engage them without all of the hassles present in the default targeting system! If you want to wade into a crowd and throw punches wildly, this will allow you to do just that, without losing the benefit of your powerful Perfect Blocking and Ripostes.
This file will overwrite any existing User.cfg file you have, so if you would like to combine your existing config with this one, just copy and paste the contents onto the end and save the file. If you want to remove the mod it's as simple as deleting the lines out of your User.cfg, or deleting the entire User.cfg if you have no other custom commands inside of it.
To install: just repalce the original User.cfg file with the one from archive.
see more
Popular files for Kingdom Come: Deliverance