Command & Conquer (1995) - Command & Conquer - Tiberian Origins v.0.87d - Game mod - Download
The file Command & Conquer - Tiberian Origins v.0.87d is a modification for Command & Conquer (1995), a(n) strategy game. Download for free.
file typeGame mod
file size67.3 MB
downloads740
(last 7 days)4
last updateSunday, July 15, 2018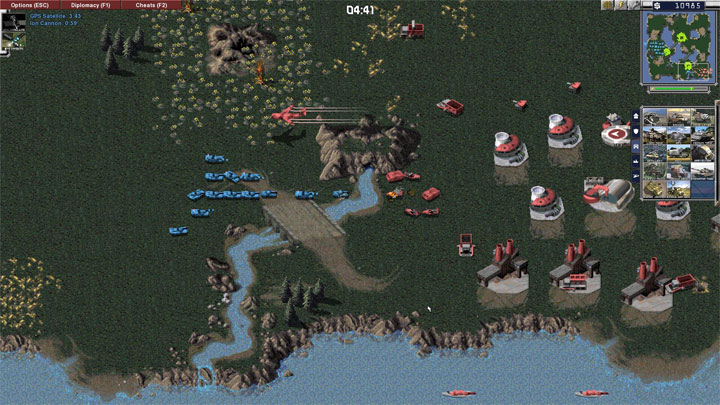 Command & Conquer - Tiberian Origins is a mod for OpenRA, created by kanecvr.
Description (in authorís own words)
Tiberian Origins lets you play as the original Red Alert (1) sides - allies and soviets - as well as the Tiberium Wars sides - GDI and NOD - in skirmish, multiplayer and singleplayer campaigns.
All four sides include their original units and structures, plus a few new ones (for campaign and multiplayer balancing).
Story:
The campaign will contain several missions for all factions, with Allied / GDI missions bundled together, and individual NOD and Soviet missions. It will tell the story of how tiberium arrived in earth and how it was discovered, it's weaponization, and how it later threaten the planet's population.
The Allied campaign shows the creation of Spec. Ops 9 witch later becomes the Global Defence Initiative, and it's fight against NOD terrorists.
The Soviet campaign revolves around the fall of the URSS - featuring several ex-soviet states struggle to remove what's left of the old regime, and their fight for independence.
The NOD campaign entails the Rise of the Brotherhood, as Kane manages to rally some of the ex-URSS states to fight for his ideals.
Instructions:
To run this mod use†OpenRA.
Last update: Sunday, July 15, 2018
Genre: Strategy
File size: 67.3 MB
Files for Command & Conquer (1995)